Talks | Jun 16 2016 6:00pm
From Kentucky to New York, Project H.E.A.L.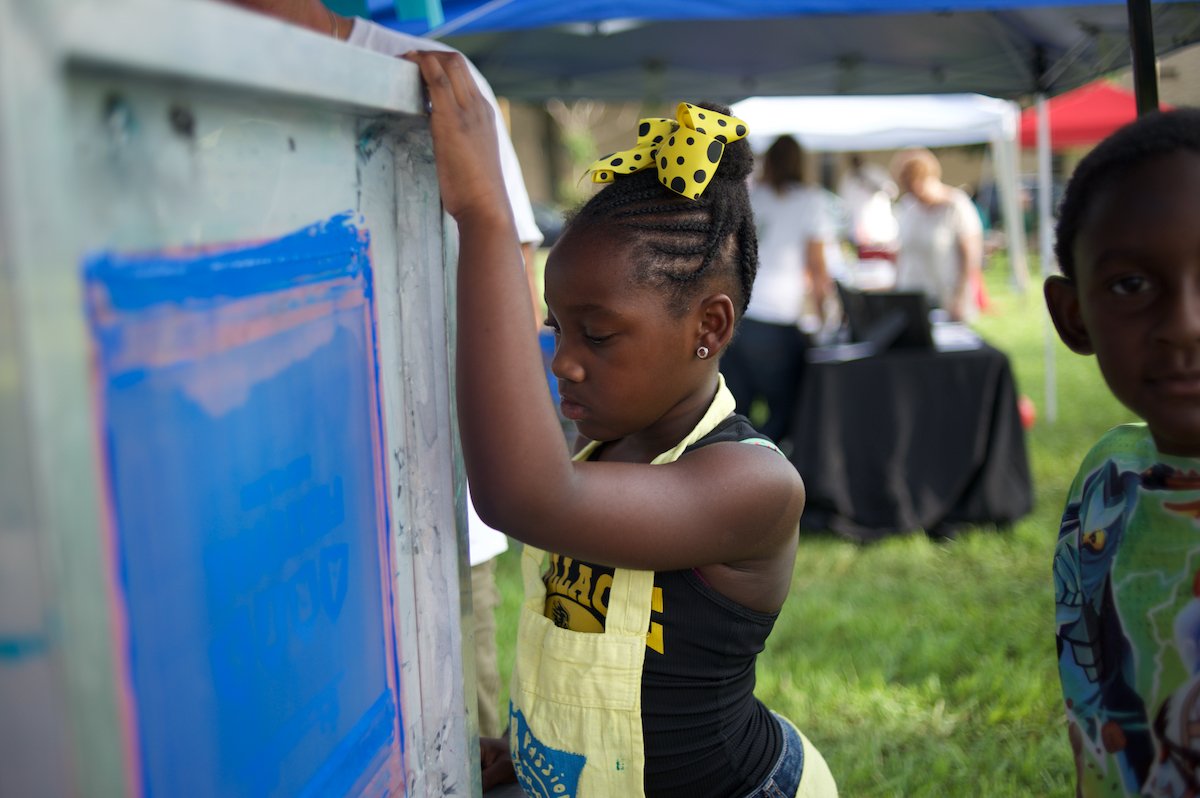 Smoketown youth screen print with Steam Exchange during Smoketown Arts Festival 2015
Thursday, June 16, 2016
6 - 8 pm (free and open to the public)
Residency Unlimited (RU)
360 Court Street (enter the Church through the main entrance)
Brooklyn, NY 11231
A discussion moderated by Nick Higgins, Director of Outreach Services at Brooklyn Public Library, and RU Special Projects Curator Ayelet Aldouby.
Kentucky based artists Hannah Drake, Bobbi Buchanan, Emily Stewart and Andrew Cozzens present their projects for Project H.E.A.L (Health Equity and Art in Louisville), a community based arts & culture initiative designed to lead a community towards wellness. These artists were selected by Creative Agents of Change Foundation (CAC) for a one-year fellowship in Louisville that includes a month long residency at RU in New York.
Project H.E.A.L explores health issues identified by the community members of Smoketown - Louisville's oldest African-American neighborhood. This project addresses grief within marginalized communities using art & culture tools to discover and bring awareness to health inequities, devise innovative ways to measure health outcomes and to promote well being.
--
About the artists:
Hannah Drake - Project national artist and Community Health Equity Strategist
Bobbi Buchanan - explores neighborhood narratives identifying grief caused by trauma and strategies for coping
Emily Stewart probes the role of stress in caregivers within the community.
Andrew Cozzens investigates the measurement and impact of time on incarcerated members of the Smoketown community and their families.
--
This program is supported by IDEAS xLab and Creative Agents of Change (CAC).