Exhibitions | Apr 27 2013 12:00 PM
Expansive Limits – Daniela Antonelli, Lucas Maddock, and Štefan Papčo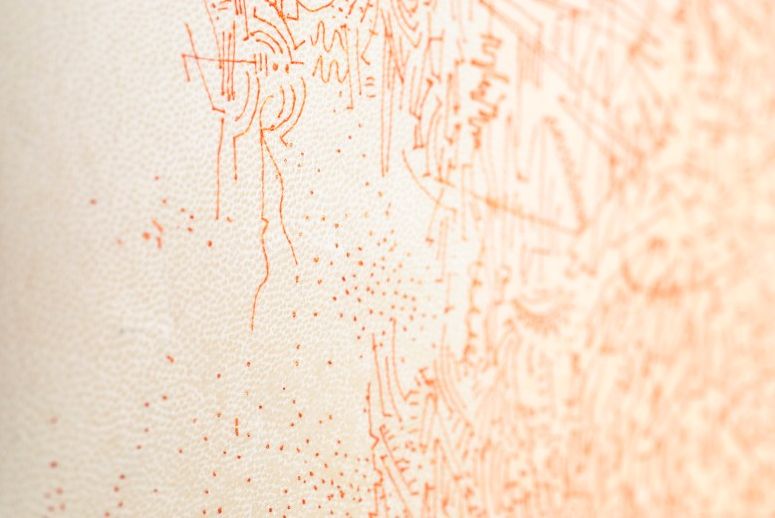 Saturday April 27, 2013, 12-6pm.
Free and open to the public
Residency Unlimited
360 Court Street (green door)
Brooklyn, NY 11231
This exhibition will be accompanied by a panel discussion with the artists at 4pm moderated by RU associate curator Maud Jacquin.
Please join us for Expansive Limits, a one-day exhibition featuring recent works by RU artists in residence Daniela Antonelli (Brasil), Lucas Maddock (Australia) and Štefan Papčo (Slovakia). Playfully acknowledging the fact that RU uses a deconsecrated church as its event and working space, this exhibition investigates how different ideas of the sublime - of a contemporary sublime - play out in these artists' work. Whether they revive a romantic notion of the sublime as an intense, awe-inspiring experience provoked by aspects of nature, tap into our primitive desire for the sacred beyond religious beliefs or denounce the contemporary deployment of a rhetoric of the sublime associated with spectacle, technology and capitalist excess, the sculptures, drawings and installations presented in Expansive Limits all set out to explore territories beyond the limits of reason and control.
This program is supported in part by the Ian Potter Foundation, the Ministry of Culture of the Slovak Republic, and the the Programa de Intercâmbio e Difusão Cultural, Secretaria de Fomento e Incentivo à Cultura do Brazil.