Talks | Feb 18 2016 10:00
Breakfast Club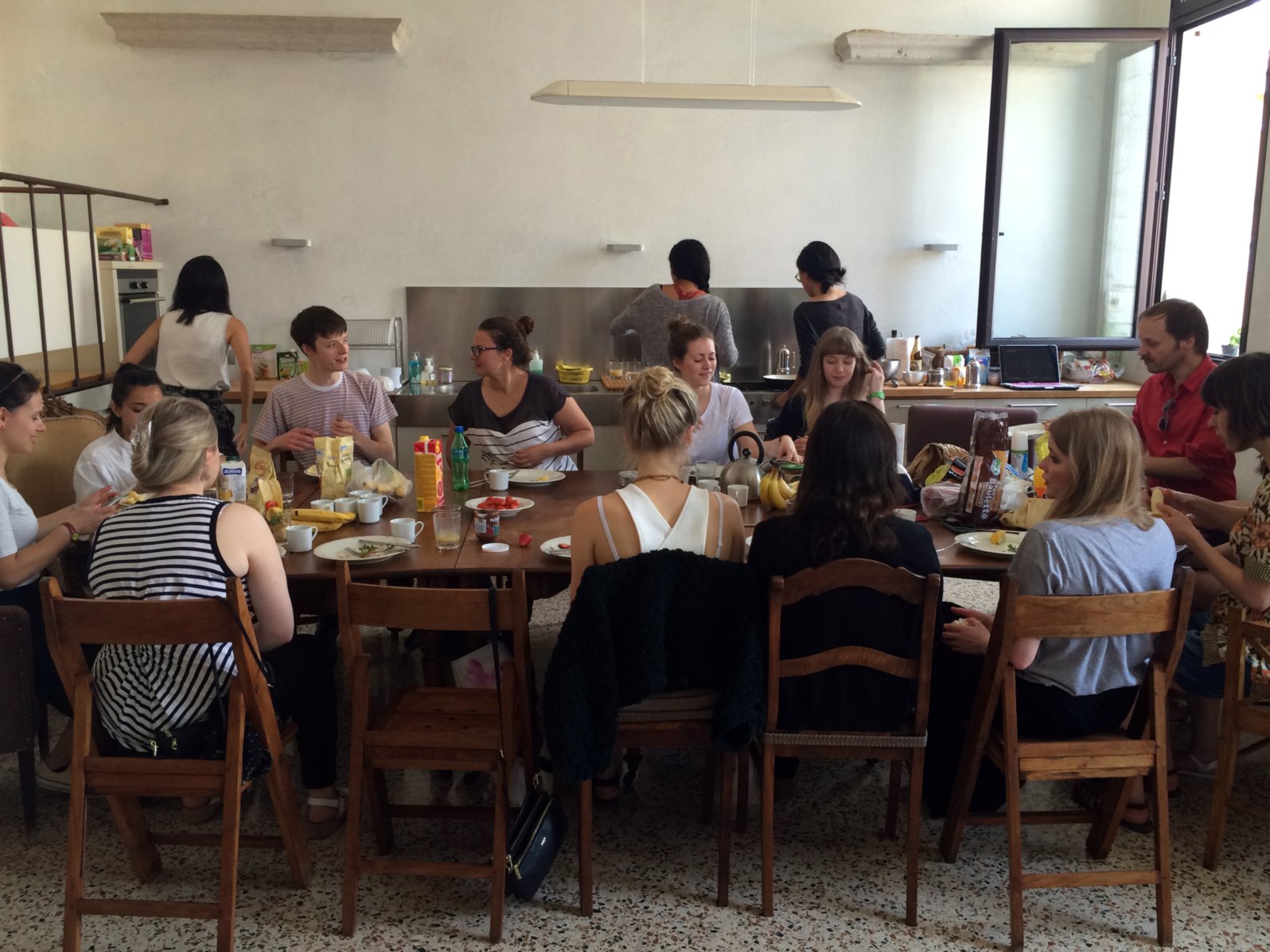 Thursday, February, 2016
10:00am (free and open to the public but space is limited so please RSVP at louisedhobson@gmail.com)
Residency Unlimited (RU)
360 Court Street
Unit #4 (enter through the big green doors)
Brooklyn, NY 11231
RU curator Louise Hobson often uses social exchanges such as shared meals as forums for discussion. In 2014 at g39 in Cardiff, Wales, Louise initiated Breakfast Club; a weekly communal breakfast offered as an informal event for an institution and community to meet, eat together and talk together.  A Venice edition was later established between May and November 2015 for invigilators of the Venice Biennale, hosted by different Pavilions each week.
Whilst in New York, curator Louise Hobson is establishing temporary outposts of Breakfast Club, and she'll be hosting here at Residency Unlimited on Thursday 18 February. The starting point for the conversation will be 'Production in Practice - the actions that lead to the making of things and what is made'.
--
Louise Hobson's month-long residency is made possible with a grant from Wales Arts International and the Jane Phillips Travel & Research Bursary, administered by Mission Gallery, Swansea, Wales.


RELATED: