Exhibitions | Dec 2 2009
Brandstifter Made in New York 2009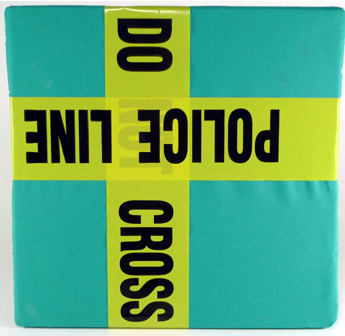 PRESS RELEASE
Opening: Friday Dec 11, 6-8pm
Stephan Stoyanov gallery
29 Orchard Street, NYC
212 334 4240 / http://www.stephanstoyanovgallery.com/
From Friday December 11th to Friday December 18th, the Stephan Stoyanov  Gallery (former Luxe Gallery) is home to the installation "Brandstifter made in New York  2009". This week long exhibition kicks off on Friday (6-8pm) with  an opening reception and live performance/sound installation  "rauschgiftengelloops"(drug-angel-loops) by the artist Brandstifter.
Graciously hosted by the gallery, "Brandstifter Made in New York 2009" is the outcome of a 6 months residency organized collaboratively by Residency Unlimited and Flux Factory. Throughout Brandstifter's stay, both organizations have combined their logistical and network support in support of the artist. This underlying collaborative principle creates a different format of residency making.
"Brandstifter made in New York 2009" catches the artist's practice in the studio. Encompassing performance, concept, collage, installation works,  book making and video, Brandstifter's seemingly heterogenous body of work is constantly informed by the dialogue between sound and art. An accomplished musician, this installation testifies to the artist's  inclination to mix up genres, tinged with a Fluxus legacy through his interest in the everyday.  As prime example on view, "Asphaltbibliotheque"[Asphalt Library] is an ongoing collection of found papers and lists - in this case from the streets of New York- con·sci·en·tiously gathered, photocopied and enlarged by the artist/Asphalt Librarian over the years as public performance that can serve as a point of departure for spontaneous communication.
For the opening reception on Friday, Brandstifter will perform "drug-angel-loops". Vinyl records play at various speeds on record
players arranged on a stage. Amidst colorful, kitschy lights, prepared plastic angels spin in circles on the record labels. Monotone, spherical infinite loops are created whenever a pick-up arm runs into a drug angel. Brandstifter intervenes in the aleatoric hypnotic sounds, mixing them into one other like a DJ. By changing the records, he does live improvisation of a trance-like sonic collage, constantly repeating yet changing at the same time.
Born 1968 in Bad Kreuznach, Rhineland-Palatinate, Germany, Brandstifter is the director of the non profit art organization "Walpoden Academy". An interdisciplinary artist and networker, he uses social interaction to tranform his visual and performance art, sound, music and lyrics into Intermedia. This is the artist's first time in New York and the United States. Brandstifter's residency is made possible with  support from Schloß Balmoral and Stiftung Rheinland-Pfalz für Kultur.
with special thanks to:  Issue Project Room & Nick Normal