Talks | Jun 17 2017 12pm
Ace Hotel Artist Brunch Chats: Georg Petermichl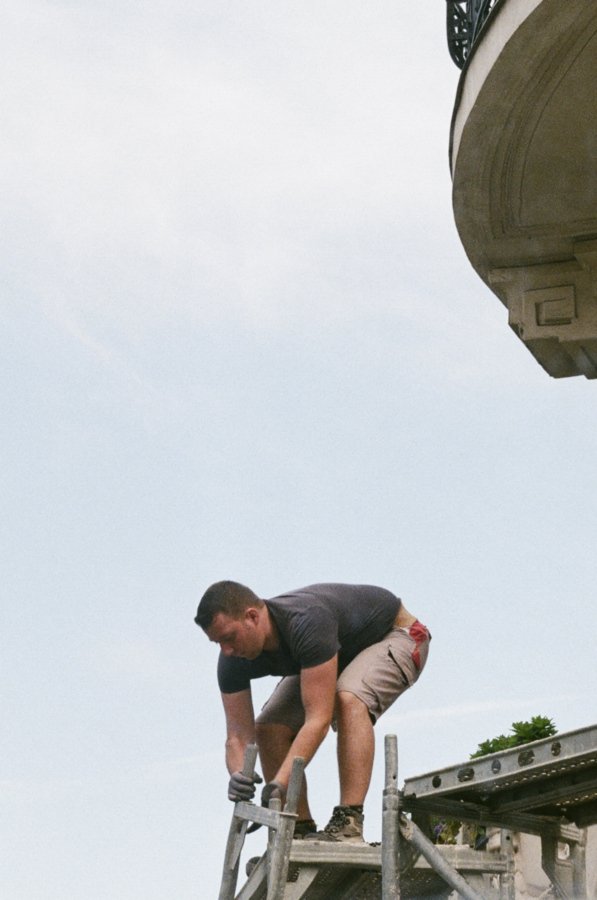 Gerüst/Scaffolding, Slide #17, 2016, diapositive
Saturday, June 17, 2017
12:00PM (free and open to the public on a first come first served basis)
RSVP to nprljevic@residencyunlimited.org
Ace Hotel New York Lobby Bar
20 W 29th St, New York, NY 10001
Ace Hotel and Residency Unlimited (RU) are presenting the Artist Brunch Chats, a series of intimate and low key discussions in the Ace Hotel New York Lobby Bar in New York. These open-format meetings serves as a dedicated time and place for artists to engage with new communities, old friends, and everyone in between.
This month's guest is the Austrian artist Georg Petermichl  who will use his scaffolding photograph series as a point of departure to discuss the framework of labor relations which sustain the world of art. Focusing on the construction of the international art system, Petermichl will discuss the dynamics of the distribution of art through institutions such as schools, museums, commercial market systems, magazines and blogs.
The  meet up will take place near the photo-booth in the hotel lobby. Our friends at The Breslin Bar and Dining Room are providing coffee, you provide the conversation. No microphones or stages; just people who love art sharing space and time. Please RSVP quickly if you wish to join.
***
Georg Petermichl uses the modus operandi of photography: perspective, time, and composition to address the complexities of social reality. Often the artistic outcome is not a photograph but an object, installation, text or a book. Petermichl's work is shaped by repetition and continuous configuration, lighting situations, geometrical elements, analogy, mirrored ideas, and reflected elements. Examined one-by-one, these basic elements of photography move towards abstraction.
Petermichl's publications and professional engagements include: 2015 book concept for "curatedby" publication for Galerie Emanuel Layr, Vienna, Austria; 2013 co-editor / co-publisher of HOTEL CHARLEROI – Annexe (engl./fr. bilingual, artist book, 400 p., published with B.P.S.22 éditions, Charleroi, BE) 11/2008 co-editor of "AIDS. A Reader" (published with the Academy of Fine Arts, Vienna); 2005 – 2011 Freelance theater critic for the Austrian daily newspaper derStandard and the German online magazine nachtkritik.de.
Since 2015 Petermichl works as Assistant Professor at the University of Applied Arts, Vienna, Austria / Stage and Film design; (2011-now) Photographic Assistant of Vienna based artist Heimo Sobering; (2011- 2014) Theater Director's Assistant at Schauspielhaus Wien. Since 2006 he runs an artists' label SULZBACHER/PETERMICHL with Martin Sulzbacher. In 2012 he was awarded the Theodor-Körner Preis and received an honorary award from the Academy of Fine Arts, Vienna. In 2011/2012/2013 he was an artist in residence at HOTEL CHARLEROI, Charleroi.
This program is made possible thanks to Bundeskanzleramt Österreich, supporting Petermichl's residency and Ace Hotel.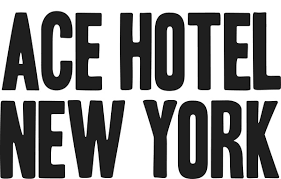 RELATED: