Talks | May 30 2018 6.30pm
RU Talk: Ana Montiel in conversation with Ylinka Barotto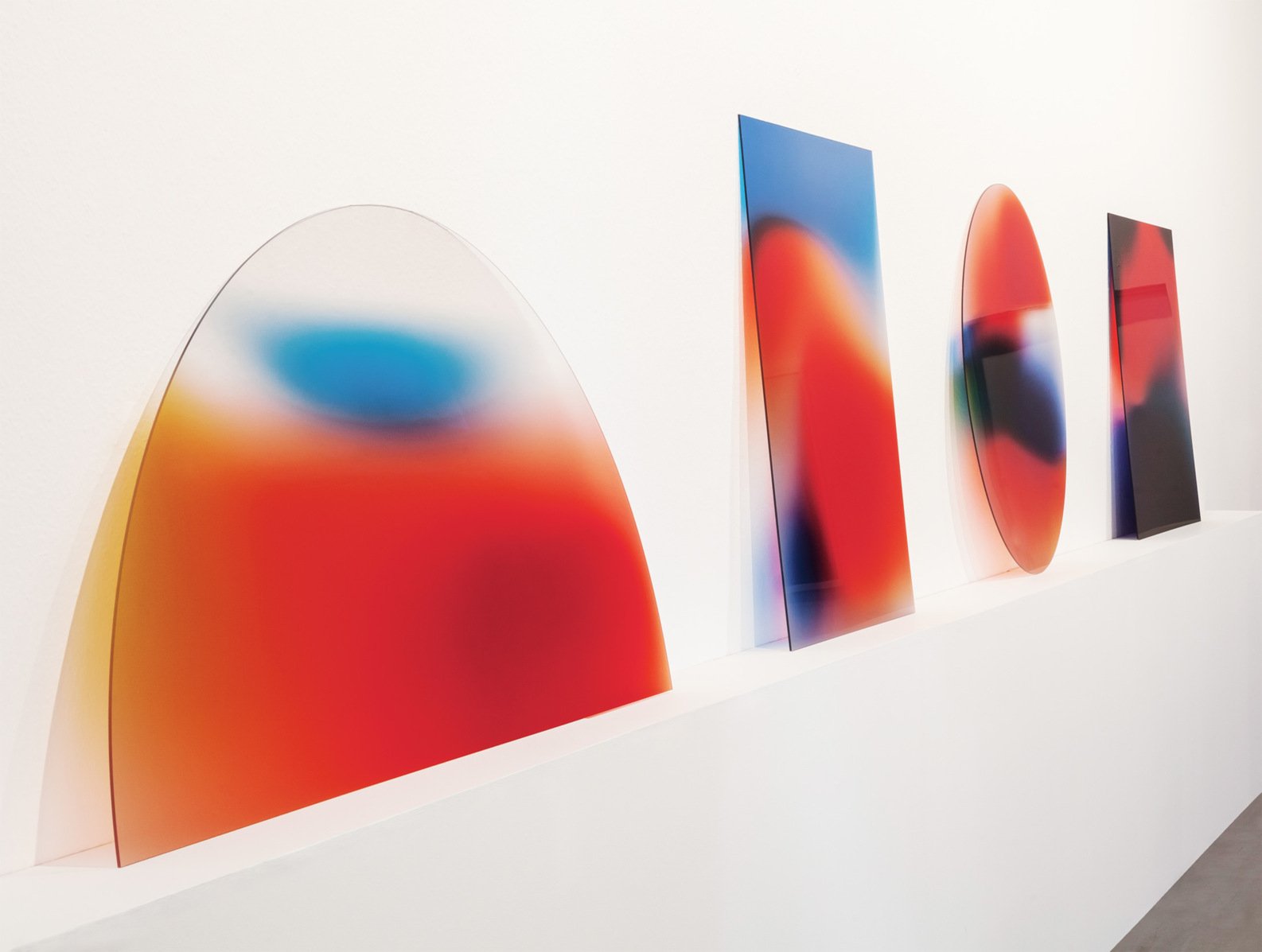 Exhibition view from "Fields" exhibition at Amos Salvador (Spain)
Wednesday, May 30, 2018
6.30pm (free and open to the public)
Residency Unlimited (RU)
360 Court Street (enter the Church through the main entrance)
Brooklyn, NY 11231
Please join us for an informal discussion between the RU artist Ana Montiel and Ylinka Barotto, Assistant Curator at the Solomon R. Guggenheim Museum. Together they will review Ana's new body of paintings from the Hidden Realitiesseries realized in New York, as well as sources of influence that lie at the intersection of phenomenology, color theory, science, shamanism, and eastern philosophy, and inspirational writings focused on altered states of consciousness that function as tools to go beyond the easily perceived.
***
Ana Montiel is a Spanish visual artist currently based in Mexico. Her artistic practice is not medium defined but rests upon two main themes: perception and impermanence. Through her work she reflects on the limits of human experience, questioning how solid is our perception and delves into ideas borrowed from neuroscience and other disciplines, like the notion of reality being just a controlled hallucination. For Montiel, altered states of consciousness are tools that help her on her ontological enquiries, in her process she embraces both orthodox and unorthodox methods as equals. Apart from her new body of paintings, her Hidden Realities project is evolving into an immersive VR installation that will be presented later this year.
Ylinka Barotto is the Assistant Curator at the Solomon R. Guggenheim Museum. Since joining the curatorial staff in 2014, Ylinka Barotto has assisted on such large-scale modern and postwar retrospective exhibitions as Alberto Burri: The Trauma of Painting (2015); Moholy-Nagy: Future Present (2016); Visionaries: Creating a Modern Guggenheim, which showcased masterworks from the Guggenheim's modern collection (2017); and Mystical Symbolism: The Salon de la Rose+Croix in Paris, 1892–1897 (2017), for which she contributed to the catalogue with entries on many of the show's artists. More recently, she has provided curatorial support for the upcoming Danh Vo exhibition, Take My Breath Away (2018). In addition to her involvement with the exhibition program, Barotto is one of the organizing curators for the museum's Young Collectors Council, which acquires the work of emerging artists for the museum's permanent collection. Barotto received an MA in curatorial and museum studies at Accademia delle Belle Arti di Brera in Milan and is currently working toward an MA in art history at Hunter College of the City University of New York with a focus on postwar and contemporary feminism.
This program is made possible with support from the Rockefeller Brothers Fund, NY in collaboration with PEANA, NY.


RELATED: