Talks | Feb 17 2017 6:30pm
Amber Moyles in discussion w/ Gabriela Albergaria and Diogo Pimentao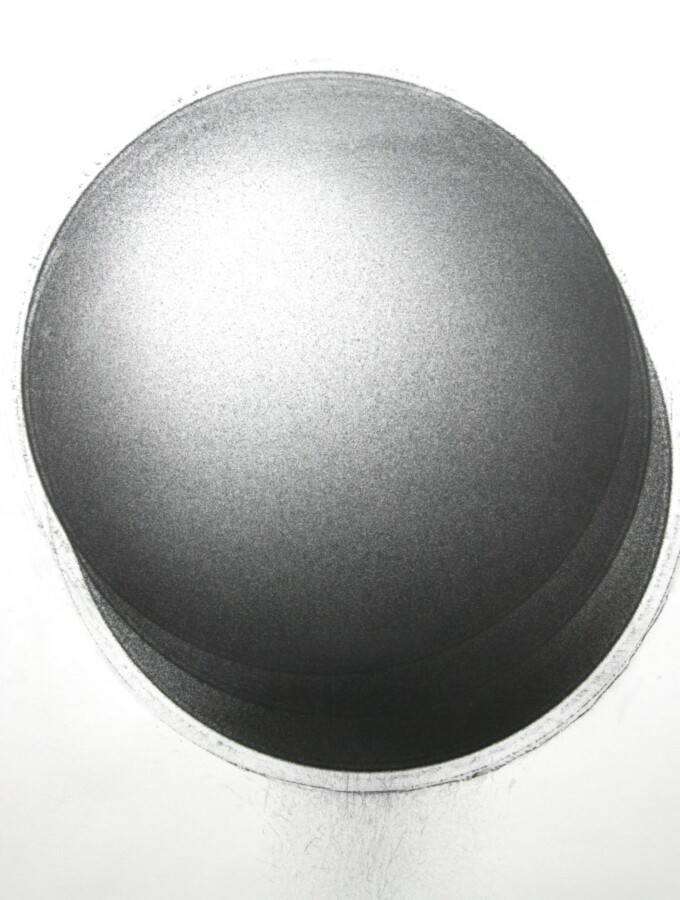 Diogo Pimentão - Rounding, 2012 (detail) paper and graphite 300x240cm. Until Then Gallery, Paris
January 17 2017  - 6:30pm
Sapar Contemporary,
9 N Moore Street, 1st Floor,
New York, NY 10013
In his book, Bento's Sketchbook the English art critic and painter John Berger describes the impulse to draw as a "human probing," stemming from the "human need to search, to plot points, to place things and to place oneself." To build on Berger's observation, the impulse to draw accompanies a correspondence between a searching subject and a sensible, intelligible object—drawing, then, entails a process, a dialogue. Addressing the impulse to draw, Gabriela Albergaria and Diogo Pimentão will discuss the practice of observation as well as the materials (paper, pencil, pen) that mediate relationships between artists and objects.
The conversation will be moderated by Amber Moyles, Curatorial Assistant at The Drawing Center, New York.
Gabriela Albergaria is a Portuguese artist based in Lisbon and London. Albergaria's work involves one territory: Nature. The artist views gardens/cultural landscapes as elaborated constructs, representational systems and descriptive mechanisms that epitomize a set of fictional beliefs that are employed to represent the natural world. More generally, the images of gardens and plant species are used as devices to reveal processes of cultural change through which visions of nature are produced. Having completed a degree in Painting from the Faculty of Fine Arts in Porto, Albergaria held numerous residencies, such as Künstlerhaus Bethanien, Berlin (2000/2001) / Cité Internationale des Arts, Paris (2004) / Villa Arson, Centre National d'Art Contemporain, Nice (2008) / The University of Oxford Botanic Garden, in collaboration with The Ruskin School of Drawing and Fine Art, Oxford (2009/2010) and Winter Workspace, Wave Hill Public Garden and Cultural Center, New York (2012), Residency Unlimited, New York, USA (2015), and Flora ars+natura, Bogotá, Colombia (2015)
Currently in residency at RU, Diogo Pimentão is particularly interested in drawing as a genre that he activates through performative gestures and abstract protocols. He develops experiments of inscription, layering and surface more than he draws, using iconic materials like graphite, graphite deposit, adhesive tape and paper. Even though his works are often monochromatic, the surface of the paper or of the wall becomes a delicate, albeit metallic, texture. The process abolishes the boundaries between drawing, sculpture and performance.
Pimentao 's work has been featured extensively with recent solo shows at Grão Vasco Museum, Viseu, PT ; Summer Guests/ Convidados de Verão, June 2016, Calouste Gulbenkian Museum, Lisbon, PT; CAAA, for the triennial of Architecture, Guimarães, PT; 3/1/1, Zak Branicka gallery, Berlin, DEU; Baixo as fronteiras, (part 2) MACE Museu de Arte Contemporânea de Elvas, Colecção António Cachola, Elvas, PT ; Abaixo as fronteiras, MUDE Museu de Design e de Moda, Colecção Francisco Capelo, Lisboa, PT; "Formal Meeting", (Carte blanche Diogo Pimentão) Until Then gallery; Paris, FR; Group Show, Galeria Cristina Guerra, Lisbon, PT; Parmi les floraisons du ciel incertain, FRAC Alsace, Sélestat, FR.
He is represented by Gallery Until Then, Paris and Galeria Cristina Guerra, Lisbon,
Photo Documentation:

RELATED: