Talks | Jun 24 2015 6:30pm
A Conversation between Onyedika Chuke and Saul Ostrow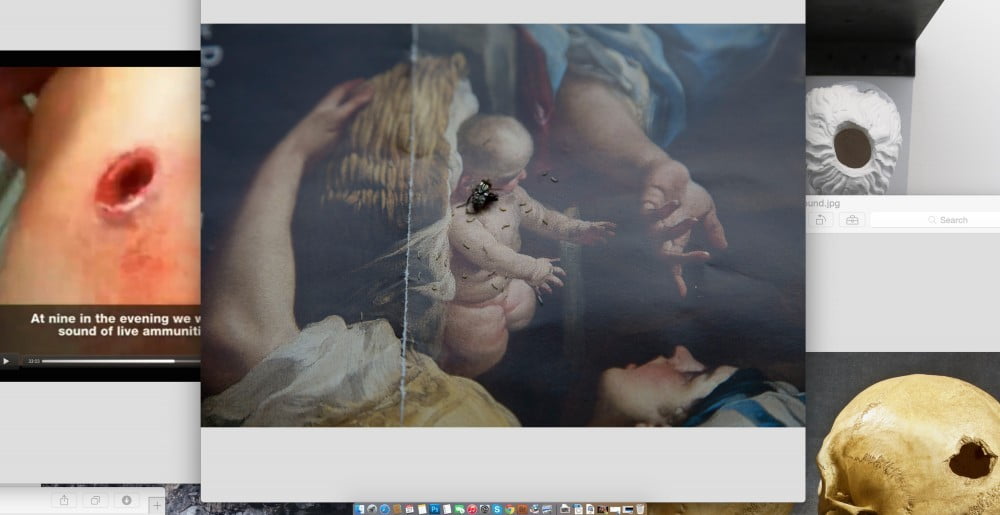 The Untitled, Digital Image, Courtesy of the artist
June 24, 2015
6:30pm (free and open to the public)
Residency Unlimited (RU)
360 Court Street (enter church building through main entrance)
Brooklyn, NY 11231
Art critic Saul Ostrow and artist Onyedika Chuke will engage in dialogue about Chuke's practice, influences and process. They will discuss how location, politics and working conditions affect his art. As a point of reference, they will use Chuke's residency experience at Artiste en Residence in Clermont –Ferrand, France which was organized by Residency Unlimited. The residency culminated with an exhibition at In Extenso in Clermont-Ferrand , featuring new work from a research project titled "The Untitled," in continuation of the artist's The Forever Museum archive. His ongoing project, "The Forever Museum" (2011–) analyzes the historiography of artifacts, rebellions and politics. Chuke presents his works in the form of texts, three-dimensional models (sculptures) and happenings.
Onyedika Chuke studied at The Cooper Union for the Advancement of Science and Art. His work has been included in exhibitions venues such as Queens Museum, Bronx Museum and The American Academy in Rome. He attended several artist residency programs such as Wave Hill's Van Lier Visual Artist Fellowship, Residency Unlimited, Bronx Museum of the Arts' Artist in the Marketplace (AIM) Program, Verbier 3-D Sculpture Park Residency in Verbier, Switzerland. He is currently part of the Drawing Center's Open Sessions 2014-2016 and Queens Museum Studio Program 2014-2015. Both of which are newly created programs that are open to artists working in a variety of disciplines.
Saul Ostrow is an independent critic, and curator, Art Editor at Large for Bomb Magazine. In 2011, he founded Critical Practices Inc. (CPI) <criticalpractices.org> an organization established to promote discourse and collaborative practices. CPI was chosen by Michelle Grabner to be included in the 2014 Whitney Biennial. Recently they have organized public discussions for Volta Art Fair, Photoville, First Street Greens, and Site Projects in New Haven. CPI is presently engaged in a year-long project intent on developing an education program for Gallery Aferro in Newark NJ. Ostrow has also served as Chair of Visual Arts and Technologies, Cleveland Institute of Art, Co-Editor of Lusitania Press (1996-2004) and as the Editor for the book series Critical Voices in Art, Theory and Culture (1996- 2006) published by Routledge, London. As a curator he has organized over 70 exhibition in the US and abroad. Most recently he organized the Gravity of Sculpture at Dorsky Projects, LIC. His critical writings have appeared in art magazines, journals, catalogues, and books in the USA and Europe. He regularly writes reviews for Modern Painters, and ArtCritical and has contributed essays for the catalogs of Bill Bollinger, JudyChicago, Mia Westerlund, Sam Jablon and David Craven.
This program is supported, in part, by public funds from the New York City Department of Cultural Affairs in partnership with the City Council.
RELATED: