Triple Canopy's 2017 call for proposals
Deadline: 18 Oct, 2017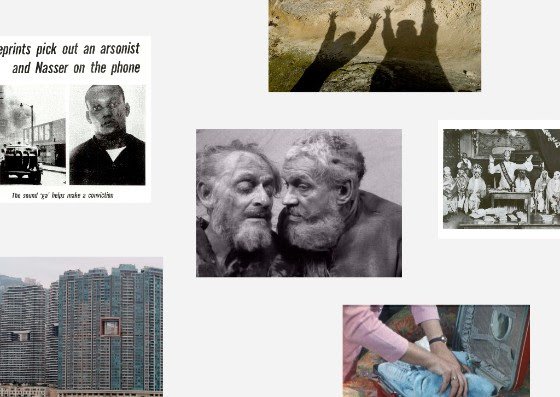 Disciplines: Concept & Theory, Critical studies, Visual Arts, Writing.
Location: New York City, New York, United States
Deadline: 18 Oct, 2017
Duration: Eight to twelve months
Eligibility: artists and writers
Support: Eight to twelve months of artistic, editorial, and technical support A $2,000 honorarium
Costs: Free
URL: https://www.canopycanopycanopy.com/contents/announcing-triple-canopys-2017-call-for-proposals?utm_source=Triple%20Canopy%20mailing%20list&utm_campaign=cc9c8db7e7-call-for-proposals-2016&utm_medium=email&utm_term=0_ce9ad24ae0-cc9c8db7e7-268707505&mc_cid=cc9c8db7e7&mc_eid=9e7ec1e9d1
Program Description:
Apply online by October 18, 2017, at 11:59 EDT.
Commission recipients will be announced in early December.
The magazine invites proposals for new work to be developed by artists and writers in collaboration with Triple Canopy's editors for inclusion in an upcoming issue devoted to resentment, which will launch in spring 2018 and continue publication for a year.
Resentment is one of the predominant affects of our time. Much has been made of the expression and experience of resentment on the internet; more still of its fundamental role in the surge in right-wing populism—often construed as a creature of the digital realms—in the US and Europe, especially in terms of the role of class, media, race, and geography. But might this account be simplistic and partial, inasmuch as it casts resentment as the sole province of straight, white, and typically American men—as well as inherently excessive, selfish, and irresponsible as a feeling to possess and express? While not calling for a total recuperation of resentment, Triple Canopy is interested in exploring what resentment might unexpectedly engender and disclose.
The issue is animated by a number of questions, including: Who has a right to be resentful? What are the possibilities and limitations of resentment as a basis for describing a community, cultivating a public? How does resentment shape our speech and channel our attention? How is resentment stoked and policed, and how does it circulate among intimates and on larger scales? Can—or should—resentment be useful? How can the resentment that proliferates both online and offline be harnessed rather than suppressed in favor of more palatable emotions, especially by those marginalized peoples whose communities are under siege? What might an aesthetics of resentment reveal about the formal possibilities of the affect?
Commission recipients receive:
Eight to twelve months of artistic, editorial, and technical support
A $2,000 honorarium
The opportunity to use Triple Canopy's venue at 264 Canal Street for a performance or public event
Coordination and production of any print publication or event
Archiving of materials and long-term maintenance of any online version of the project by Triple Canopy in partnership with New York University's Fales Library and Special Collections
Read the complete application guidelines.
More Info: https://www.canopycanopycanopy.com/contents/announcing-triple-canopys-2017-call-for-proposals?utm_source=Triple%20Canopy%20mailing%20list&utm_campaign=cc9c8db7e7-call-for-proposals-2016&utm_medium=email&utm_term=0_ce9ad24ae0-cc9c8db7e7-268707505&mc_cid=cc9c8db7e7&mc_eid=9e7ec1e9d1