Open call for Geologic Time Banff Centre 2017
Deadline: 24 May, 2017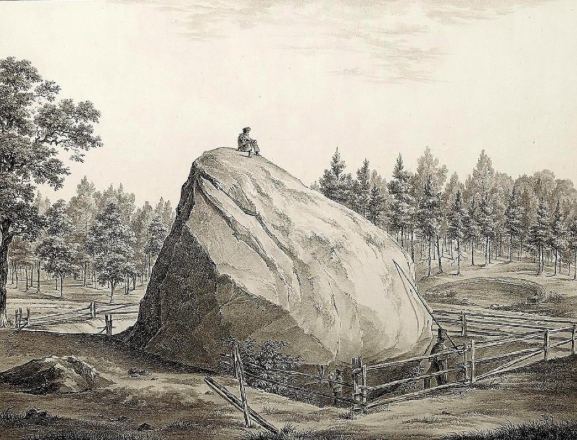 Disciplines: Critical studies, Curatorial, Research, Writing.
Location: Canada
Deadline: 24 May, 2017
Duration: 09/11/2017- 10/06/2017
Eligibility: open to curators, art writers, researchers, historians, and artists exploring this topic within curatorial practice and art criticism.
Support: It provides time, space and structured programs, living accommodations and a meal plan
Costs: $65-application fee, additional registration fee of $35 on acceptance, additional fees vary by living accommodation
URL: https://www.banffcentre.ca/programs/geologic-time/20170911?utm_source=Geologic%20Time%20A%26E&utm_medium=VDA%20-%20A%26E%20April&utm_campaign=VDA%20-%20A%26E%20April&utm_term=VDA%20-%20A%26E%20April&utm_content=VDA%20-%20A%26E%20April
Program Description:
This Banff International Curatorial residency asks: How might a geologic lens affect artistic and curatorial practice? As the Earth's history and system dynamics absorb the effects of modern human actions, what is at stake for cultural production? Art histories are full of biophysical processes from the enabling effects of industrial fossil capitalism, to the legacies of landscape representation. Yet how might curatorial and artistic practice venture beyond the great gulf between society and nature that was forged by a nineteenth-century understanding of human activities? This program of fieldwork, seminars, and independent study will ponder geological formations and stratigraphy, minerals, and resource extraction to speculate about a more expansive, slower and longer-term view of art, exhibitions, and their institutions.
What does the program offer?
BICI's residency programs provide time and space for researchers, curators, critics, and cultural writers to develop innovative ideas.  This thematic residency provides structured programs where curators, and other arts professionals can come together to create work around a pertinent theme. Through peer interaction, discussion groups, independent research, formal lectures, studio visits, and consultations with world renowned visiting artists and curators, participants gain new ideas and insights that can be applied to creative exploration and professional development of their work. Participants are encouraged to exchange writing and curatorial ideas among each other, and discuss and present their individual projects.
About the Banff International Curatorial Institute (BICI)
The Banff International Curatorial Institute (BICI) encompasses a range of public activities including symposia, think-tanks, exhibitions, and publications. BICI also provides research based programs in the form of residencies and workshops, and practicum opportunities. BICI's programs and activities serve the communities of curators, artists, researchers, writers, critics, philosophers, and other cultural producers at various stages of their careers. These programs offer ongoing professional development and complement degree granting curatorial programs by providing a venue to meet, explore, and continue research.
More Info: https://www.banffcentre.ca/programs/geologic-time/20170911?utm_source=Geologic%20Time%20A%26E&utm_medium=VDA%20-%20A%26E%20April&utm_campaign=VDA%20-%20A%26E%20April&utm_term=VDA%20-%20A%26E%20April&utm_content=VDA%20-%20A%26E%20April