Open Call for EtM Choreographer + Composer Residencies at JCAL
Deadline: 1 Jun, 2017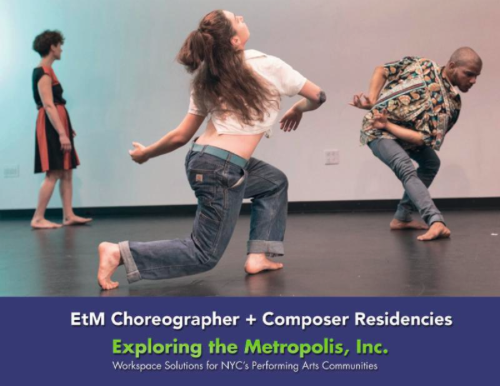 Disciplines: Choreography, Dance.
Location: Queens, New Yoek, United States
Deadline: 1 Jun, 2017
Duration: Three Months
Eligibility: Composer MUST apply with a choreographer and cannot apply as an individual, Choreographer applicants must be at least 18 years old. Applicants must be residents of New York City
Support: Stipend of $1,500, plus an additional stipend on completion of the public program.
URL: http://exploringthemetropolis.org/jcal-residency/
Program Description:
Jamaica Center for Arts & Learning (JCAL) is located in the heart of Jamaica, Queens. Founded in 1972, the Center's neo-Renaissance building features a 1,650-square-foot visual arts gallery, a 99-seat prosce- nium theater, three painting studios, three dance studios, a ceramics studio, a computer lab, and a newly renovated music studio. It is conveniently accessible to the public via LIRR, subway or bus with many parking garages nearby. Programs for children, teens, and adults include a multicultural series of music, theater, and dance performances; lm screenings and lectures; contemporary visual arts exhibitions; in- school artist residencies; a series of nearly 50 different arts workshops; and free or low-cost after-school and summer programs.
Residency Periods:
-Beginning on or around October 1, 2017 and nishing on or around December 31, 2017
-Beginning on or around January 1, 2018 and nishing on or around March 30, 2018.
-Artists will receive free rehearsal and workspace
-A public program component is required, and must be mutually agreed upon with, and presented by, JCAL.
For more information, contact choreographerresidencies@exploringthemetropolis.org
More Info: http://exploringthemetropolis.org/jcal-residency/