Open Call for Elsewhere Studios
Deadline: 1 May, 2017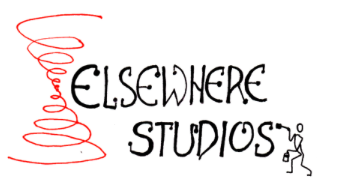 Disciplines: Photography.
Location: Paonia, Colorado , United States
Deadline: 1 May, 2017
Duration: One Month
Eligibility: Must be photographer working in ME (Multiple Exposure) or ICM (Intentional Camera Movement) - or other experimental techniques.
Support: $250 stipend, Living Accommodations,
Costs: $30-Application fee
URL: http://www.elsewherestudios.org/the-residency-how-to-apply/
Program Description:
Elsewhere Studios Residency Program in Paonia, CO, provides space and time for artists to create in a unique and supportive environment.
Paonia is a small town nestled in a beautiful landscape of mountains and mesas covered with orchards, small ranches, and farms. It is about 1.5 hours from Grand Junction on the western slope of the Rocky Mountains. Paonia is a community of unique and creative individuals with a strong interest in sustainability. It was recently designated as a Certified Creative District by the state of Colorado.
Elsewhere is a choose-your-own-adventure style residency. Situated in downtown Paonia, the spaces are versatile, providing residents with opportunities to connect and interact with other artists in the community, to create or participate in art exhibitions, to teach classes or workshops – or just to focus on their work. The artist will participate in a couple events open to the public – a Meet and Greet upon arrival, and an ending Open Studio.
The residency will take place in Fall 2017 (September, October, November or December).
If you have questions, email info@elsewherestudios.org or call 970.527.3249
More Info: http://www.elsewherestudios.org/the-residency-how-to-apply/