Open call for Collections Practicum at Walter Phillips Gallery
Deadline: 10 May, 2017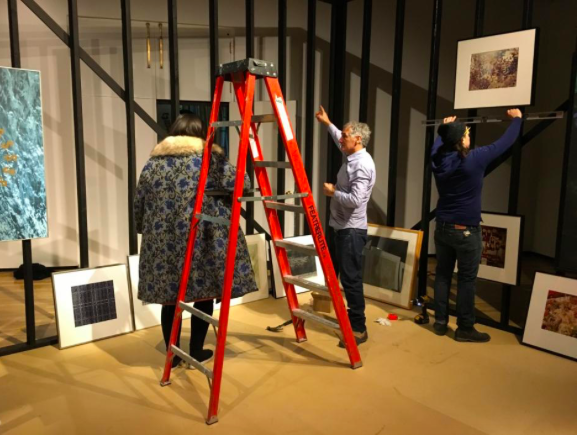 Disciplines: All Disciplines, Critical studies, Curatorial, Installation, Research, Visual Arts.
Location: Canada
Deadline: 10 May, 2017
Duration: 07/01/2017-07/01/2018
Eligibility: Open to only Canadian citizens and permanent residents of Canada
Support: Subsided housing, living allowance, gym membership and access to Paul D. Fleck Library and Archives
Costs: $65-Application fee
URL: https://www.banffcentre.ca/programs/collections-practicum-–-walter-phillips-gallery/20170427?utm_source=Collections%20Prac%20A%26E&utm_medium=VDA%20Collections%20-%20A%26E%20April&utm_campaign=VDA%20Collections%20-%20A%26E%20April&utm_term=VDA%20Collections%20-%20A%26E%20April&utm_content=VDA%20Collections%20-%20A%26E%20April
Program Description:
This hands-on opportunity allows an individual to work with the Walter Phillips Gallery's director and curator. The participant will receive direct mentorship on collections management practices and registrar duties that support the gallery's collection of over 1,200 works. The practicum candidate will have access to the archives and collection of Walter Phillips Gallery, to foster research opportunities for other public presentations of this material. This practicum role complements studies in museum studies, art history, and curatorial practice.
Learning opportunities also arise through attendance at formal and informal lectures and discussion groups. The work portion of the experience will primarily focus on activities that fall in line with the participant's learning objectives and the ongoing activities of Walter Phillips Gallery, Banff International Curatorial Institute, and the Creative Residency program.
Who should apply?
The collections practicum in Walter Phillips Gallery is designed for emerging arts administrators wishing to gain professional experience, and expand and develop their careers and capabilities.
The candidate should have sound skills in Word processing and Adobe Creative Suite, as well as written correspondence in English. Occasionally the practicum will be required to assist in the installation of exhibitions alongside the curator, attend public events programmed by the gallery, and engage with gallery visitors at the gallery desk one day per week.
Practitioners from diverse backgrounds are encouraged to apply, with a special invitation to individuals of Indigenous descent.
More Info: https://www.banffcentre.ca/programs/collections-practicum-–-walter-phillips-gallery/20170427?utm_source=Collections%20Prac%20A%26E&utm_medium=VDA%20Collections%20-%20A%26E%20April&utm_campaign=VDA%20Collections%20-%20A%26E%20April&utm_term=VDA%20Collections%20-%20A%26E%20April&utm_content=VDA%20Collections%20-%20A%26E%20April