Global Arts Village Residency Program (On going application)
Ongoing
Disciplines: Ceramics, Community, Dance, Design, Installation, Music & Sound, Performance, Photography, Poetry, Sculpture, Visual Arts, Writing.
Location: New Delhi, India
Duration: One month upto 45 to 60 days)
Eligibility: All artists above the age of 18
Costs: $50 per day
Program Description: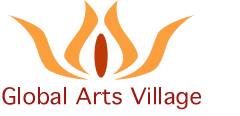 Artist-in-Residence Program
Global Arts Village offers programmes which integrate learning, creative growth & celebration, and inner exploration. The Artists-in-Residence programme at the centre, provides a unique opportunity for a wide range of creative individuals to develop their artistic journey in a spiritual atmosphere, in close relationship with nature. Offered for a period of 1 month (upto 60 days for ceramic artists/studio potters and any other special projects); it includes accommodation, prepared vegetarian meals and studio facilities. The residency begins on the first of every month and ends on the last day of the month.
Delhi offers dynamic opportunities for cultural and artistic engagements, and artists can chose from a wide variety of excursions within the city. The multi-layered and vibrant culture of the city leaves artists inspired to explore colour, form and expression in new ways!
Some other details are indicated below:
*Eligibility All artists above the age of 18 years are eligible to apply.
*Duration 1 month (upto 45 to 60 days for ceramic artists, studio potters and other special projects). The residency begins on the first of every month, and ends on the last day of the month.
*Fellowships The artists' subsidized contribution towards the programme is US $ 50 per day per person, inclusive of accommodation, studio charges and 3 vegetarian meals.
*Applications are received throughout the year and reviewed weekly.
Selection Procedure
All applicants are required to fill in an application form which are reviewed by a panel. Selection is based on the artist's current body of work, project proposal, motivation to develop their project in the village, their spiritual interests and their capacity for/past experience in community living. The requirement of a project proposal helps us understand the viability of their project in residence given the facilities. This project may change upon their arrival and experience in India.
Creative Disciplines
We welcome applications from all creative disciplines including, but not limited to, the following areas:
Visual Arts Includes
painting, drawing, illustration, studio ceramics, sculpture, photography, ikebana, digital arts, landscape art, fiber and textile arts, installation art, public art, conceptual art and so on.
Literary Arts
Offered for novel writing, playwriting, creative writing, poetry, haiku, script-writing and journalism
Performing Arts offered for actors, dancers, musicians, directors, choreographers, puppeteers, clowns and mime-artists.
Healing Arts offered for individuals involved in yoga, meditation, massage, ayurvedic and other rejuvenation therapies, reiki, shiatsu, reflexology and so on.
Design Includes
Applied and theoretical design projects in the field of graphic design; architecture; furniture and interior design; textile, fashion, accessory and jewellery design; product design; space design and narratives.
Note: While the centre has private and shared studio spaces for general use, specific facilities include a pottery/ceramic studio with a kiln. Artists therefore are required to arrange for all necessary materials/ equipment for their projects specific to the media concerned themselves. Further, all expenses for these and other material costs for their work are to be borne by the artists. The centre can facilitate the sourcing of such supply wherever possible.
Facilities
Accommodation Artists are provided with a duplex room. This tastefully designed accommodation is one unit at two levels with a high ceiling and sloping roof of bamboo and thatch. A private bathroom and working space / studio is on the lower level opening to a small private balcony or semi-private courtyard. The upper level has a living space overlooking the working space / studio below and a view of lawns on the other side. Connecting these two levels is a wooden staircase.
Studios
Private Studio - The duplex room has a private studio on the lower level.
'' Van Gogh" Shared Studio - Our 1,000 square feet multi-purpose studio can be used for pottery/ceramics, sculpture, painting and a variety of other media. It is organically shaped and covered with a thatch roof. It is open on all sides, overseeing the gardens and ponds nearby. The studio is open to artists 24 hours a day. Please note this is outdoors - There is shelter from the sun and rain and tables and easels are provided, but this area has no walls enclosing or dividing the space. The centre runs some classes and these may also be used for these classes during the day sometimes.
The following equipment is available at the centre:
FOR POTTERS/CERAMIC ARTISTS:
5 kick wheels
1 electric wheel
gas kiln (38" X 28" X 48") (Cost per firing is approx US $ 50 for bisque fire, and approx US $ 90 for high fire)
kiln shelves (24" X 12").
Some clay and glazing materials may be available from the village at a nominal cost. Otherwise they have to be procured from suppliers. The Centre can give the relevant contact information for the same for the artists to procure this.
basic clay tools
sieves
scales
3 stone top work tables
storage space and shelves
FOR SCULPTORS/INSTALLATION ARTISTS & OTHER SPECIAL PROJECTS:
Artists can use the following equipment according to their availability:
Basic Sculpture Tools
1 Sewing machine
Hand-spray paint machine
Equipment like a metal welding machine etc, can be arranged upon request at an additional charge.
FOR PAINTERS
Easels
Special lights
Other important information
The programme includes free airport pick-up.
The Village will select one work from the body of work created during the residency which will be unconditionally donated to the village by the artist.
Artists will be given a comprehensive information and guidelines booklet which gives relevant information about the centre, important contact information for Delhi (some stationery supply stores, money exchange agents, medical information, etc) before and on their arrival. The guidelines mentioned in the booklet are to be followed while in residence here.
20 % of the total money payable is to be sent prior to the arrival, within 14 days of confirming participation in a given residency period. The rest of the total amount is to be paid on the day of arrival.
Accompanying spouses/partners may stay with the artist in their allotted rooms on the following terms:
A contribution of US $ 40 per day for the entire period of the artist's stay; inclusive of accomodation, 3 vegetarian meals per day and laundry facilities,
A contribution of US $ 70 per day for lesser number of days than the full period of the artist's stay; inclusive of accommodation, 3 vegetarian meals per day and laundry facilities
Accompanying spouses/partners/friends may stay in a separate accommodation in our Guests-in-Residence terms as follows:
Standard Room – US $ 120 per day inclusive of breakfast, with an additional charge of Indian Rupees 250 per meal
Duplex Rooms – US $ 140 per day inclusive of breakfast, with an additional charge of Indian Rupees 250 per meal
APPLICATION (main website):
http://www.globalartsvillage.org/Artist_in_Residence2.htm