First Hong Kong Young Architects & Designers Competition
Deadline: 26 Jun, 2017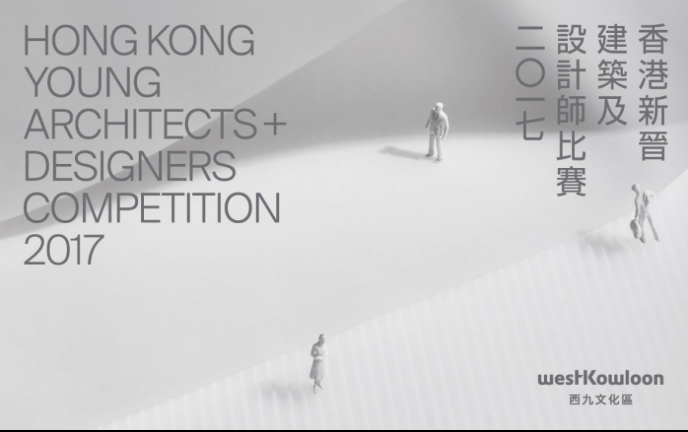 Disciplines: Architecture, Design.
Location: Hong Kong, China
Deadline: 26 Jun, 2017
Eligibility: Open to all Hong Kong residents (whether residing in Hong Kong, the Mainland or elsewhere), who are studying or have graduated in the fields of Architecture, Design or a related discipline in the last 10 years
Support: winner will have the chance to see their ideas turned into reality with the support of the West Kowloon Cultural District Authority who will oversee the construction. The winning entry will be awarded a prize of HKD 250,000,
URL: www.westkowloon.hk/pavilioncompetition.
Program Description:
About West Kowloon Cultural District
Located on Hong Kong's Victoria Harbour, the West Kowloon Cultural District is one of the largest cultural projects in the world. Its vision is to create a vibrant new cultural quarter for Hong Kong. With a complex of theatres, performance spaces, and M+, the West Kowloon Cultural District will produce and host world-class exhibitions, performances, and cultural events, as well as provide 23 hectares of public open space, including a two kilometre waterfront promenade.
Hong Kong's emerging cultural district in West Kowloon has launched its very first Hong Kong Young Architects & Designers Competition. Envisaged to provide a platform for emerging architects and designers to showcase their creativity and potential, as well as gain valuable experience, the competition invites young professionals to design a Temporary Pavilion, to be built on a waterfront location within the district. Judged by a panel that includes acclaimed international experts, Thomas Heatherwick, James Corner and Sou Fujimoto, West Kowloon aims to establish an annual competition that will see innovative Pavilions becoming a recognised feature of the future district.
To judge the competition West Kowloon has put together a panel of ten highly respected judges from Hong Kong and abroad: Mr. Aric Chen, M+ Lead Curator of Design & Architecture; Mr. Marvin Chen, President of Hong Kong Institute of Architects; Prof. Nelson Chen, Director of School of Architecture, Chinese University of Hong Kong; Mr. James Corner, Founder and Director of James Corner Field Operations, New York; Mr. Sou Fujimoto of Sou Fujimoto Architects, Tokyo; Mr. Thomas Heatherwick, Founder of Heatherwick Studio, London; The Hon Victor Lo Chung-wing, M+ Board Chairman; Prof. Nasrine Seraji, Head of Department of Architecture, University of Hong Kong; Mr. Chris van Duijn, Partner-in-charge of OMA Asia (Hong Kong) Ltd; and Ms. Marisa Yiu, Co-founder / Executive Director of Design Trust, Hong Kong.
The Temporary Pavilion, which is scheduled to open in the first half of 2018, will offer spectacular harbour views and act as an informal public space where members of the community can relax and where talks, workshops, small events and performances can be held. It will be located in the Nursery Park, an area of trees and lawns that the public can access while construction proceeds across the 40 hectare site, which is regularly used for outdoor festivals and events. Future Pavilions will be presented in the Art Park, the new public park under construction which will begin to open in stages from the end of 2017. Elsewhere within the district construction is underway of the M+ museum of visual culture, the Xiqu Centre, the Lyric Theatre Complex and the Freespace black box theatre.
Organised by WKCDA, the Hong Kong Young Architects & Designers Competition is supported by The Hong Kong Institute of Architects, The Hong Kong Institute of Landscape Architects, Federation of Hong Kong Designers Association, Hong Kong Design Centre, Construction Industry Council, Faculty of Architecture, The University of Hong Kong, School of Architecture, The Chinese University of Hong Kong; School of Design, The Hong Kong Polytechnic University; Department of Architecture, Chu Hai College of Higher Education, Hong Kong Design Institute and Technological and Higher Education Institute of Hong Kong.
For further information, please contact:
Hong Kong: West Kowloon Cultural District Authority
press@wkcda.hk
International: SUTTON Hong Kong
wkcda@suttonpr.com
More Info: www.westkowloon.hk/pavilioncompetition.