Artist Residencies at Burren College of Art
Ongoing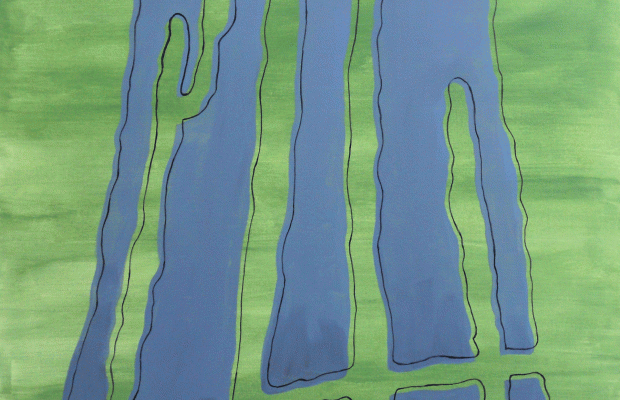 Disciplines: Installation, Painting, Performance, Photography, Sculpture.
Location: Ballyvaughan, Co. Clare, Ireland
Duration: 1-3 Months
Eligibility: Please visit our website for application criteria.
Support: N/A
Costs: Residency fee is €890 per month, accommodation is separate.
URL: http://www.burrencollege.ie/programmes/residency
Program Description:
Providing Time, Space and Inspiration is the founding principle of Burren College of Art. Our Residencies provide a place to retreat, reflect, and renew outside of the demands and rigors of daily routine. Set in the centre of one of Europe's most dramatic landscapes, the Burren is a place where the power and beauty of nature envelops and invites you to connect with your creative capacity and develop your potential as an artist.
Beginning in 2017 we are now able to offer the Residency + and Burren Immersion 12-week Residency programmes between September to April (see below for more information).  The Residency + offers studio time combined with weekly tutorials with our faculty, while the Burren Immersion:12-week Residency combines independent studio time with tutorials and the ability to take one or more of our undergraduate courses (without academic credit) during the semester.  Our approach to art is ideas-led and this is demonstrated in the life of the college community through special events such as conferences and exhibition openings, as well as through late-night conversations in the local pubs.  All of our residents are welcome to attend public discussions, visiting artist lectures, seminars and events throughout the year. In addition to museums and galleries in Galway, Dublin and Belfast, Ireland's location at the gateway to Europe permits easy access to other art centres.
BCA Artist Residency 
The purpose of the BCA Artist Residency programme is to welcome artists at all stages of their lives and careers to the Burren College of Art for an uninterrupted period of creative work.  It has proven to be particularly suited to emerging and established artists and faculty wishing to investigate new areas of inquiry, explore new techniques, or develop a body of work for exhibition without distraction. These residencies are offered in 1-3 month intervals throughout the year and we accept applications on a rolling basis. While our regular classes are in session during the Spring and Winter seasons, during the Summer months (May-August), we host a variety of student groups and workshops, and the level of activity on campus will vary from high to low as visiting groups come and go.
Artist Residents at the Burren College of art may work in solitude or choose to interact with College life, while availing of the spacious facilities, which include: a 3D lab for woodworking, metals (MIG and ARC welding tools available) and larger sculptural projects; a digital print lab; black and white photography darkroom; library; Wi-Fi; cafe and 24/7 access to a dedicated studio space.  NOTE: Unlike the Residency + and Burren Immersion:12-week residencies, this program does not offer any tutorials or access to academic courses.
Residency +
Residency + is a new hybrid residency program designed for recent graduates, current students, emerging and self-taught artists who are at a time of transition in their lives and careers.  You will benefit from having the time, space and support to develop your creative practice with the addition of receiving professional guidance on where to go next with your work and/or education.   This enhanced residency combines focused studio time with weekly advisory meetings with our expert faculty.
Residency + is offered in 4-week-long sessions, taking place during the months of January, February, March, April, September, October, and November; during the academic semesters and the most dramatic seasonal changes in the vibrant Burren landscape.  Over the duration of the program you will have 24/7 access to your own, dedicated studio space as well as the use of our campus facilities including: 3D sculpture lab, Digital Print lab, Black and White Photography darkroom, library and free Wi-Fi throughout the campus.
The additional monthly fee for the Residency + programme is €250.
 Burren Immersion:12-Week Residency
This 12-week residency programme overlaps with our academic semesters (January 9 - March 17 and September 4 - November 24) and is aimed at artists who are looking for an extended period in the Burren to develop their practice, along with the benefit of engaging in alternative forms of learning. Our BCA staff will work with you to create a fully bespoke residency program which best suits your needs by providing the options of weekly tutorials with our resident or visiting faculty, and the ability to audit one or more classes (non-credit) from our range of undergraduate courses (subject to availability).  For example: Through participating in our Irish Studies course you will learn about the land, history and culture of Ireland through lectures and regular field trips to the Burren and nearby Connemara.
In addition to having your own dedicated studio space, which you will have 24/7 access to for the duration of the Residency, you will have the opportunity to truly become part of the college community, beginning with group orientation events during induction week; through engaging with students and faculty in courses, and culminating with your Open Studio session at the end of the 12 week period.
The base cost for this programme is €5500, which includes studio fees and accommodation in our campus housing at a discounted rate for the 3 months.  Additional courses may be added at €720 per course.