American Library in Paris Visiting Fellowship
Deadline: 15 Feb, 2018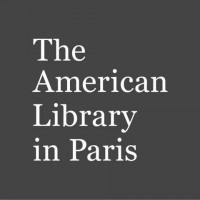 Disciplines: Journalism, Pedagogy, Research, Writing.
Location: Paris, France
Deadline: 15 Feb, 2018
Duration: 1 month
Eligibility: English Speakers
Support: Stipend provided by the library to cover housing in, travel to, and incidental expenses incured in Paris.
Costs: $35 (USD) application fee
URL: https://americanlibraryinparis.org/visiting-fellowship/
Program Description:
The Visiting Fellowship offers writers and researchers an opportunity to pursue a creative project in Paris for a month or longer while participating actively in the life of the American Library. Fellowship applicants should be working on a book project, fiction or non-fiction, or a feature-length documentary film. We are not accepting poetry projects at this time.
Particular attention will be paid to a potential fellow's ability to offer Library members a variety of opportunities for exploring a topic or form. In addition to the stipend, the Library will connect the fellow to resources and people in Paris that could be helpful to his or her project. The fellowship is open to all English-speakers, regardless of nationality.
The Fellowship is made possible through the generous support of The de Groot Foundation. There are two one-month Fellowship periods a year in fall and spring, with dates to be specified later.

Visiting Fellowship award: a $5,000 stipend paid one month before start of Fellowship period. The award, to be spent at the discretion of the Fellow, is designed to cover travel to Paris, accommodation, and expenses associated with the month in Paris. The fellowship is open to all nationalities, though the proposed project must be in English.
Visiting Fellows are expected to:
Be present in Paris during the period of the Fellowship.
Be present in the American Library a minimum of three half-days a week.
Present one hour-long evening program at the Library on a mutually-agreed topic.
Participate in a Library members-only dinner and conversation.
Meet with staff informally to explore a topic of mutual interest.
Extend the Library's reach by participating in events arranged by the Library with other organizations in Paris.
Provide the Library and the funding foundation with a written report of the Fellowship experience.
Extend the Library's reach through the following possible avenues: social media, fundraising campaigns, participation in other events.
Appropriately acknowledge the Library and the Visiting Fellowship in publications and print media related to the Fellowship project.
How to apply:
The Library will now accept applications for Fall 2018 and Spring 2018 Fellowship periods.
The deadline is 15 February 2018.
The completed application must include:
Cover Letter including a 100-word abstract of project envisioned for the Fellowship
Brief biography or CV.
Narrative description of project, specific outcomes and objectives for your Fellowship time, resources and references you plan to consult. (two pages maximum.)
Although no letters of reference are required, please supply the name and contact information of two professional references willing to discuss your project with us. We will only consult references for the final three or four candidates, and will notify you beforehand in a phone conversation before the end of April 2017.
Application processing fee: €30 ($35 USD), which is to be paid via PayPal. Upon receipt of an application, the Library will send the link to make the fee payment.
Applications must be sent by email to: fellowship@americanlibraryinparis.org
More Info: https://americanlibraryinparis.org/visiting-fellowship/