Deadline: 2 Jul, 2017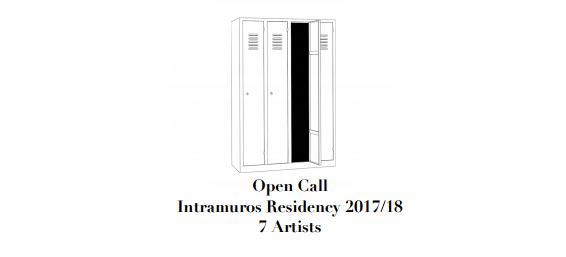 Disciplines: Visual Arts.
Location: Clermont-Ferrand, France
Deadline: 2 Jul, 2017
Duration: 2 months periods 2017 - 2018
Eligibility: visual artists
Support: a workspace, accommodation and financial assistance.
Costs: free
URL: http://artistesenresidence.fr/open-call-intramuros.html
Program Description:
OPEN CALL
Intramuros Residency 2017/18
7 Artists
Deadline: 2/07/2017
The Intramuros Residency from the project Artistes en Résidence aims to support visual artists by providing them a workspace, accommodation and financial assistance. The two main goals are studio work research and exchange between different actors of contemporary art.
Artistes en Résidence is developed in collaboration with Clermont Auvergne Métropole and with the support of DRAC Auvergne Rhône-Alpes, Région Auvergne Rhône-Alpes, Conseil Départemental du Puy de Dôme, the city of Clermont-Ferrand and the École Supérieure d'Art de Clermont Métropole.
The residency includes:
• Monthly stipend of 2000 Euros (travel costs included)
• Studio and accommodation during the residency periods
Residency periods:
1- 1st September to 31st October 2017
2 – 1st November to 31st December 2017
3 – 1st January to 28th February 2018
4 – 1st March to 30th April 2018 (2 artists will be selected for this period)
5 – 1st April to 31st May 2018
6 – 1st May to 30th June 2018
The duration of the residency is 2 consecutive months.
The artist should precise in the application email the period of residency in order of preference.
Application:
Send your Portfolio and CV in a single PDF document to candidatures.intramuros@artistesenresidence.fr
Please include your name and surname the file name.
Project or intention letter not needed.
For all questions related to this open call:
candidatures.intramuros@artistesenresidence.fr
Deadline:
2/07/2017
Results announced end of July
More Info: http://artistesenresidence.fr/open-call-intramuros.html