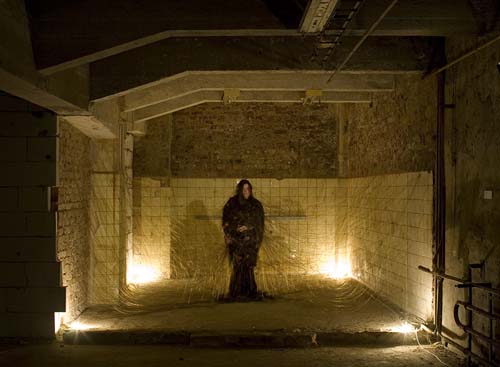 A.I.R FUTURA
OPEN CALL : RESIDENCY OFFER FOR INTERNATIONAL ARTISTS in 2013
Location: Prague, Czech Republic
Deadline: applications due by July 25th, 2012
Duration: 2-3 months
Eligibility:  The residency is open to all visual artists in the field of contemporary art. Sufficient knowledge of English language is requested.
Cost: FUTURA Center for contemporary art provides accommodation, studio, professional support, and assistance during the whole length of the residency. Travel, material costs, and other spendings are subject to other grant application or are being covered by the resident.
- Applicants for residencies, please send an updated CV and portfolio in English, in .doc, .docx or .pdf (up to 10Mb) to caroline@futuraproject.cz. Applications missing any required attachments will not be considered.
- Results of the open call will be announced by mid August 2012. Selected artists will be informed via email. Due to the expected high number of applicants, we will be able to contact only artists who have been selected. No news until August 31st unfortunately means, that the candidate has not been selected.
With any questions please contact Caroline Krzyszton, residency program coordinator: caroline(at)futuraproject.cz
Or see website: www.futuraproject.cz/en/prague-residency/current-event/