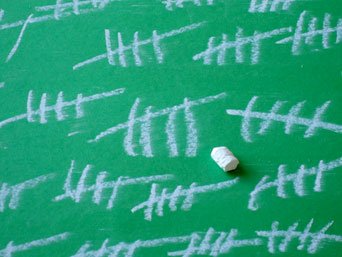 Kala Art Institute
"Keeping Time"
Location: Berkeley, CA USA
Deadline: 8/11/2012
Duration of Exhibition: 10/04/12 – 11/24/12
Eligibility: United States Resident
Cost: Application fee is $25 payable through Paypal
Exhibition Opportunity at Kala Gallery
Kala Gallery announces "Keeping Time", a call for entries exhibition open to all Untied States resident artists. The exhibition seeks work in all media that explores various aspects of marking, tracking, measuring or keeping time. Artists exploring the topic via drawing, painting, sculpture, installation, video, sound and performative works are encouraged to apply. Works will be selected by Lauren Davies, Kala's Director of Exhibitions and Public Programs.
Application Guidelines, eligibility requirements and other details:
• Location: Kala Gallery, at 2990 San Pablo Avenue, Berkeley, CA 94702
• Artists may submit up to five images of works created in any medium within the past five years. Proposals for new work to be created for Keeping Time are encouraged, although Kala can not provide funding for the creation of new works. Only submit images of work that is available for the exhibition.
• Work previously presented at the Kala Gallery is not eligible.
• Artists are responsible for delivery and pick-up of selected artworks. Kala will accept artworks shipped via Fed-Ex, UPS, etc, but cannot provide funds for the transportation of artworks.
• Artwork is insured while on site at Kala.
Submit the following items to Kala Art Institute & Gallery through the online application form:
• Artist Statement – maximum 2000 characters (approx. 400 words).
• Artist's résumé (either PDF or Word (.doc only) file).
• Work Samples: Five JPEG images uploaded online or web links to 3 video projects.
JPEG Submission: Upload 5 JPEG images including details. Submit jpegs sized to 1200 px on the longest size, 72 dpi, file size not larger than 500K. Image uploading process requires information for each image. Specific dimensions must be included.
Video Submission: Only for time-based artworks. Submit web links (Vimeo, Youtube, your website etc.) for up to 3 projects. 5 min. max length, for each project. Please enter a link to a specific project that you want to submit.
If submitting a proposal for a new work, give very detailed information and dimensions. Please keep in mind that Kala cannot provide funding for the creation of new work.
• Application fee is $25 payable through Paypal
– or -
Join Friends of Kala Membership Program at the Artist/Student Level of $45, and waive the application fee, along with receiving all other membership benefits, including the invitation to participate in Kala Artists' Annual Exhibition, and 10% off of workshops, classes and art purchases.
For more information about Friends of Kala Membership, check the membership page or call Ellen Lake in the Kala Development Department at 510-841-7000, ext. 204.
ONLINE APPLICATION FORM:
www.formstack.com/forms/?1239628-8B8eGbYUVs
For questions about the online application guidelines, e-mail Mayumi Hamanaka at mayumii@kala.org.
For other questions about Keeping Time, e-mail Lauren Davies at lauren@kala.org.
SELECTED ARTISTS WILL BE ANNOUNCED AT WWW.KALA.ORG on September 13, 2012