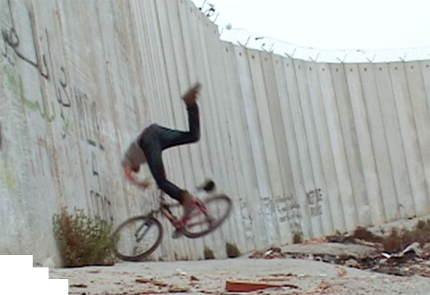 Points of Departure (POD) is a partnership between Delfina Foundation, ArtSchool Palestine and the British Council that aims to encourage creative exchange between Palestinian and UK-based cultural practitioners. It consists of two curatorial residencies and six artist residencies to facilitate research, public engagement and the production of new groundbreaking artworks to be exhibited in both Palestine and the UK in 2013.
The six artists selected from an open call to take part in this project are:
From the UK to ArtSchool Palestine
Jeremy Hutchinson (image, Road from Ramallah to Jerusalem, 2010)
Olivia Plender
Nathan Witt
From Palestine to Delfina Foundation
Jumana Emil Abboud
Bisan Abu Eisheh
Bashar Hroub
The two curatorial residents who have been selected from an open call to support the production and curation of the exhibition include Rebecca Heald (Bloomberg New Contempories, London) and Mirna Bamieh (Al Hoash Gallery, Jerusalem)
More details on POD will be available soon.