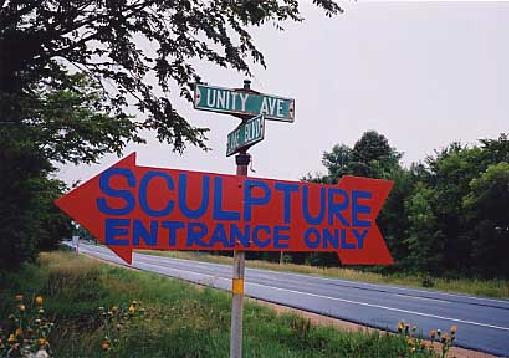 Opportunity: Public Art Administrative Interns
Postmark Deadline: February 25, 2012
The Administrative Internship Program is for those interested in exploring public art, museum studies, art administration or nonprofit management careers. The position combines a strong knowledge of visual arts with social, cultural, managerial and educational concerns that pertain to our organizational operations. Administrative Interns work closely with Franconia staff on a range of projects that relate to all areas of arts nonprofit operation.
Primary responsibilities include assisting staff with day-to-day operations of the artist and education programs and may include helping with research; social networking outreach and maintenance; collections and curatorial administration; graphic/web design; photography; database management; and assisting with activities that help promote Franconia and enhance public participation. Administrative Interns are also involved in special outreach and education programs introducing contemporary art and ideas to the community. Through this program, interns will develop a deeper understanding of the work involved in nonprofit arts administration, better understand the role of the arts in a community, and develop 'real life' skills and experience that can be put to use in their future careers.
Internships are a minimum of two months and may last up to four months. Up to two applicants are accepted to the Administrative Internship program each year. In exchange for 35+ hours of work for Franconia each week, Administrative Interns are provided room and board at Franconia. Administrative Interns must fund their own travel expenses. To help offset travel costs, most schools sponsor internships. The sponsorship makes it possible for a student in any financial situation to participate in Franconia's Administrative Internship Program. To learn more about school sponsorship, click here.
Availability:
There are four sessions that Administrative Interns may be in residence. On your application page, be sure to fill in the dates you are available from the following sessions:
(a)April 1 to June 15, 2012
(b)June 16 to August 15, 2012
(c)August 16 to November 20, 2012
(d)November 21, 2012 to March 31, 2013
Qualifications:
Potential Administrative Interns must possess strong written and verbal communication skills, have excellent organizational abilities, be able to manage multiple projects and be able to work independently. Word processing skills are a must, graphic and web design skills are preferred.
Application Materials:
(Your full name must be on all application materials)
Application Cover Page: Download here.
Right click (or CTRL+Click) and 'Save As'. Please fill out electronically or by hand.
Letter of Interest: Written description of your interest in Franconia's Public Art Administrative Internship Program. 1 page only.
Writing Sample: This could be on any topic but should display strong writing abilities both in grammar and in content. 3 pages maximum.
Current Resume or CV: In addition to your full name, address, telephone and email address, this document should include information about your education; awards and honors; professional experience; volunteer service; and technical skills and abilities.
Two References: A document with the name, profession, telephone number and email address of two people who can as a reference for you. 1 page only.
Application materials will not be returned to you.
Additional Information
2012 applications for the Public Art Administrative Internship Program are only accepted by mail.
No email applications are accepted.
Administrative Interns do NOT have work included in the sculpture exhibition at Franconia.
Please do not send any materials larger than 8 ½" x 11". No paper clips or staples. No heavy weight paper or gloss stock.
All correspondence after receipt of application will be electronic.
Always visit our website for the most current information.
Send All Materials to:
Franconia Sculpture Park
2012 Administrative Intern Application
29836 St. Croix Trail
Shafer, MN 55074
Postmark Deadline: February 25, 2012
EARLY APPLICATIONS ARE ENCOURAGED
www.franconia.org/callforart.html
Late or incomplete applications will not be included in review.