Alumni News |
May, 2016
Nuno da Luz in "No longer innocent or guilty" at Triangle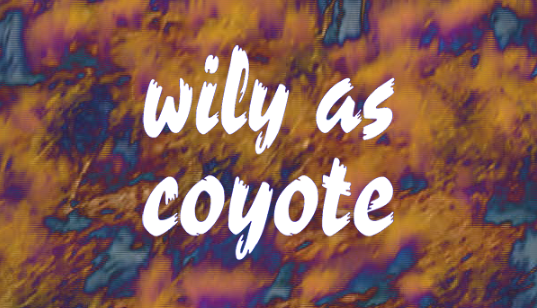 No longer innocent or guilty
—an ongoing conversation between Ana Vaz and Nuno da Luz
Thursday May 26 at 7 PM
At Triangle (20 Jay Street # 318, Brooklyn NY 11201)
In 2013, Niterói's Contemporary Art Museum in Rio de Janeiro invited experimental sound artist Guilherme Vaz to speak about Joseph Beuys. He responded to the 1974 performance "I like America and America likes me", by suggesting that the work of Beuys will be incomplete until the day that the coyote is cautiously brought to Europe so that it can observe the White Man and study it, observe the European night in its absence of night drums.
Following on her father's prompt, Triangle artist-in-residence Ana Vaz co-founded Coyote in 2015, a collective formed as a dérive and aftermath of their experience at Bruno Latour's experimental laboratory in arts and politics at SciencesPo, Paris. Along with Tristan Bera, Nuno da Luz, Elida Høeg, and Clémence Seurat, Coyote is a cross-disciplinary group concerned with art, ecology, ethnology and political science.
Ana Vaz and Nuno da Luz will experiment in the studio for eight days with sonic, textual, and kinetic materials. On the last day, they invite the audience to partake in this ongoing discussion.
The first issue of Coyote's common work was a daily publication, Coyote 0, released during the "Theatre of Negotiations", a pre-simulation of the UN COP21 held in Paris in May 2015.
COYOTE #0, 2015
Editors: Tristan Bera, Nuno da Luz, Elida Høeg, Clémence Seurat and Ana Vaz
Available for download: http://tinyurl.com/hoychp3
RELATED: