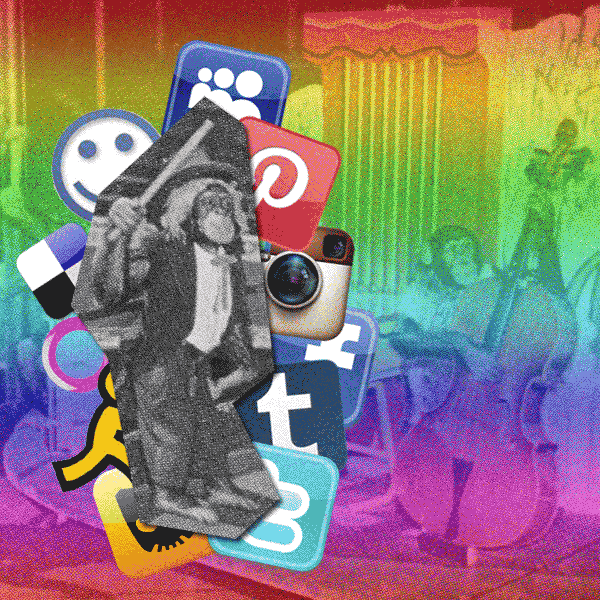 RU is launching the S&M (Social & Media) residency program with artists who are active propagators and navigators of the social media environment. Artists actively engaged with the use of social media in their practice are invited by RU to explore the notion of residency within the virtual context of social media platforms (e.g.Facebook, Twitter, Tumblr). Within this"virtual studio", experiences and activities may address notions of time/non-time, community, reality/virtuality, access or selective choice… to name but a few.
Through S&M, RU will reflect on the necessity and effectiveness of these fast evolving platforms that are perpetually out-dating themselves. Does one have to sign up to every single popular social media service? Is the non-stop flow of new services, overwhelming overworked arts administrators, taking too much head-time from other responsibilities? Do we need to be on Pinterest? What ever happened to Del.icio.us?
While these are questions surely posed by like minded arts organizations, RU takes this opportunity to give voice to artists who function and understand both the terrains of the residency format and the networks within social media realms.
We are excited to announce the  Brooklyn based interdisciplinary artist Man Bartlett as RU's first S&M Artist in Residence. In his practice, Bartlett blurs the lines between process and life and questions what it means to be living in this digital and/or post-digital age.
During his 3 months residency, Man will use various social media platforms set up by Residency Unlimited (we've set up an Etsy account!) as creative outlets in which he addresses the above mentioned concerns. As outcome, virtual manifestations will take form, and may also lead to potential physical results .
Man's residency is made possible through the generously oblivious support from Facebook™, Twitter™, Google+™, Tumblr™, Instagram™, Grindr™, Friendster™ and the good people at Catster™.