Alumni News |
Sep, 2017
Claudio Zecchi : Sino alla fine del Mare, Gagliano del Capo (LE) (Italy)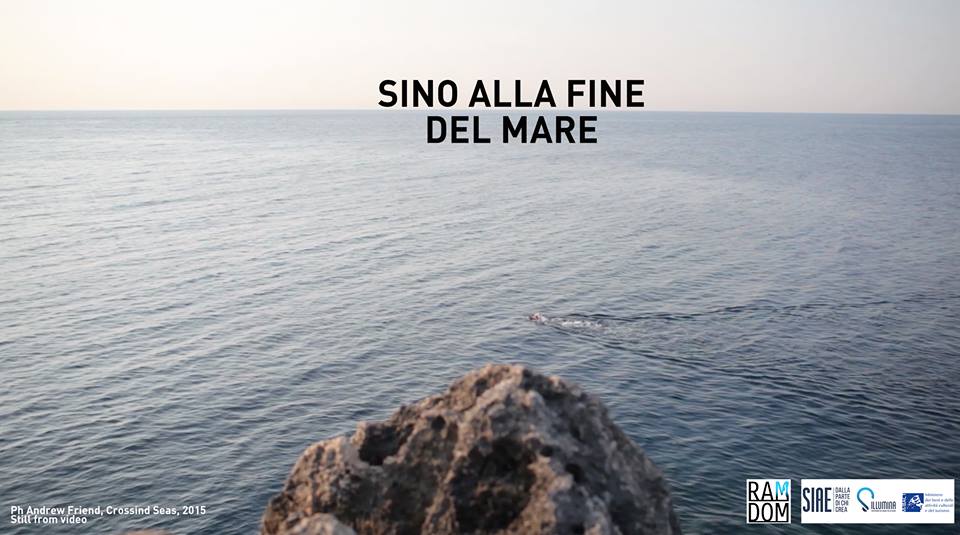 Sino alla fine del Mare, Residenze artistiche nelle terre estreme.
Dates: 5th to12th October, 2017
Location: Ramdom, Gagliano del Capo (LE) (Italy)
Claudio Zecchi is a confirmed guest and a part of the selection committee at the Sino alla fine del Mare.
The Ramdom Association, thanks to the support of the SIAE | Sillumina - A private copy for young people, for culture, launched the call "Until the End of the Sea" for the selection of three artists under 35 who will be invited to a long-term residence. You can apply until May 28, 2017.
The winners will join a fourth artist, who will be selected directly by the organization.
Artists will spend a six-month period, from June to December 2017, in Gagliano del Capo, in the province of Lecce. The project's operational base will be Lastation, an artistic and cultural space run by Ramdom, located on the first floor of the last train station in the south-east of Italy.
The artistic residences, which are part of the Extreme Landscape Survey project, have the aim of creating a new mapping of Leuca's Headquarters: artists are asked to conceive a narration of the land, which can be used by locals as well as those who visit these places occasionally.
The residence project focuses on the realization of works related to the study of the human and natural landscape. In the moments of production there will be workshops, meetings, lectures and other activities involving critics, curators, journalists and institutions.
http://www.ramdom.net/
http://lastation.it/2017/05/15/alla-fine-del-mare-call-residenze/