Alumni News |
Oct, 2018
Luciana Solano curates the talk: "KOBRA in conversation with Eric Miles and Micaela Anya"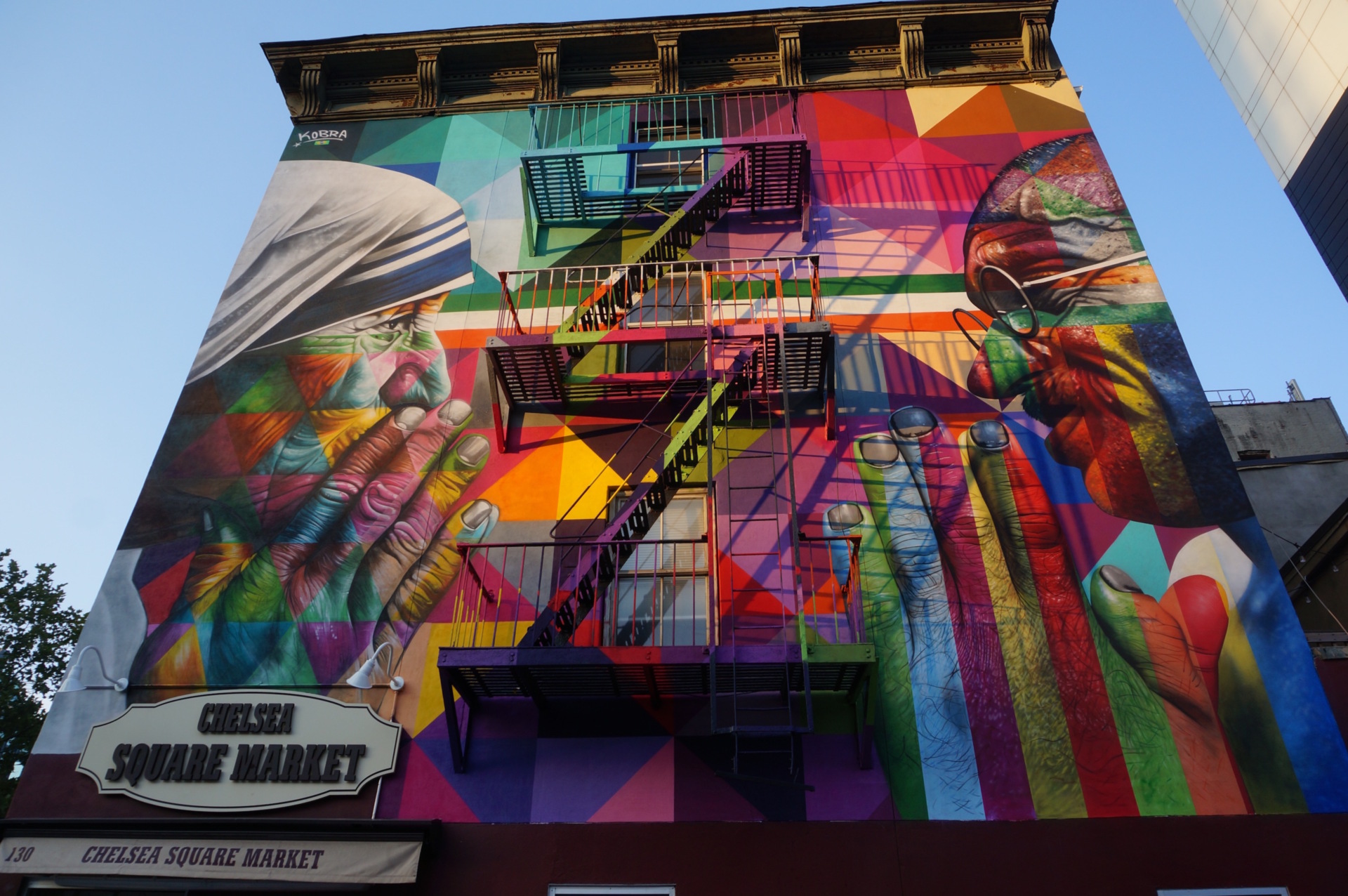 Consulate General of Brazil in New York (225 E 41st St, New York, NY 10017)
Monday, November 5, 2018 from 1-2pm (Doors open @12:30pm)
The Consulate General of Brazil has launched the series to further connect Brazilians and New Yorkers in the arts community. Come and join the conversation with speakers involved with Brazilian cultural projects in the city and special guests from local New York institutions.
KOBRA and "Colors of Liberty" 
The Brazilian street artist Eduardo Kobra shares his latest project in New York "Colors of Liberty". He has created 16 murals throughout the city with a common message: a cry for world peace and protest against contemporary injustices such as the immigration crisis and racism.
Groundswell 
Groundswell  is a non-profit organization based in Brooklyn that amplifies the voices of young people of color, and artists of color, throufh public art. All murals created by Groundswell are based on the important issues of social justice and community change. Eric Miles is the director of programs and Micaela Anaya is a teaching artist.
Luciana Solano
Luciana Solano is an independent curator based in New York particularly interested in multidisciplinary projects. Solano is the proponent and co-producer for ARTalks with the Brazilian Consulate.
RSVP HERE 
SEATING IS AVAILABLE ON A FIRST-COME, FIRST-SERVED BASIS
You will receive a confirmation  from cultural.novayork@itamaraty.gov.br
by Thursday, Nov 1