Alumni News |
Oct, 2018
Luciana Solano and Ryan Kuo featured in "Living Content Live"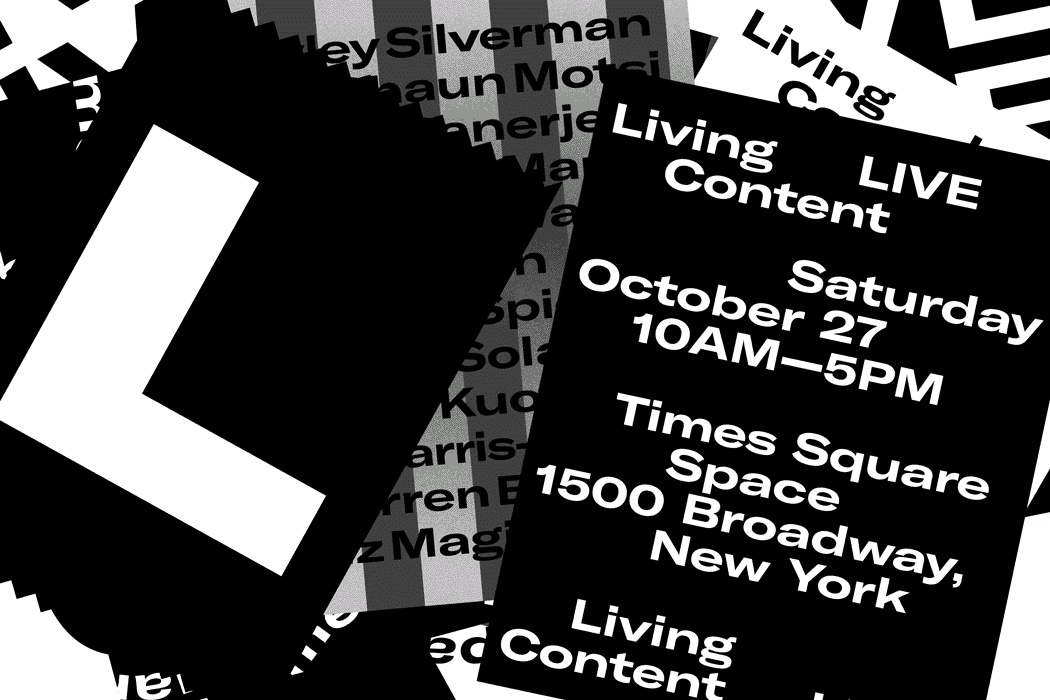 Times Square Space (1500 Broadway, New York)
Saturday, October 27, 2018 at 10AM—5PM

Organized by Living Content in partnership with Times Square Space, Living Content Live is a full day event consisting of talks, presentations, screenings, and performances, by some of the most thought-provoking contemporary artists, writers, and curators. Dealing with topics such as ecology, feminism, technology, and knowledge production, the featured speakers will present unique insights into their practices and their discourses. 

Participants include Hayley Silverman, Shaun Motsi, Rina Banerjee, Courtney J. Martin, Michael Wang, Timur Si-Qin, Jasper Spicero, Luciana Solano, Ryan Kuo. With screenings by Ilana Harris-Babou, Darren Bader, and Liz Magic Laser. 

Admission is free, on a first-come, first-served basis. Please note that  RSVP is essential due to limited capacity. 

Living Content Live is curated and organized by Adriana Blidaru, with curatorial and organizational support from Brian Paul. The event is created in collaboration with Tiffany Zabludowicz and Times Square Space. 

Living Content is a bi-monthly interview platform created and edited by Adriana Blidaru, designed to provide firsthand information about some of the most exciting artistic practices that best define a set of contemporary concerns. 

Times Square Space is located in vacant spaces of 1500 Broadway, an office building in the heart of Times Square. The iconic "Good Morning America building" has been used as an exhibition space for Zabludowicz Collection and has seen projects by PERFORMA and international guest curators. Now these unique spaces, under the direction of Tiffany Zabludowicz, have a new mandate: when an office moves out, an exhibition or artist residency moves in until the next tenant arrives.