Alumni News |
Mar, 2019
Liliya Lifanova, Flight Over Wasteland at Anthology Film Archive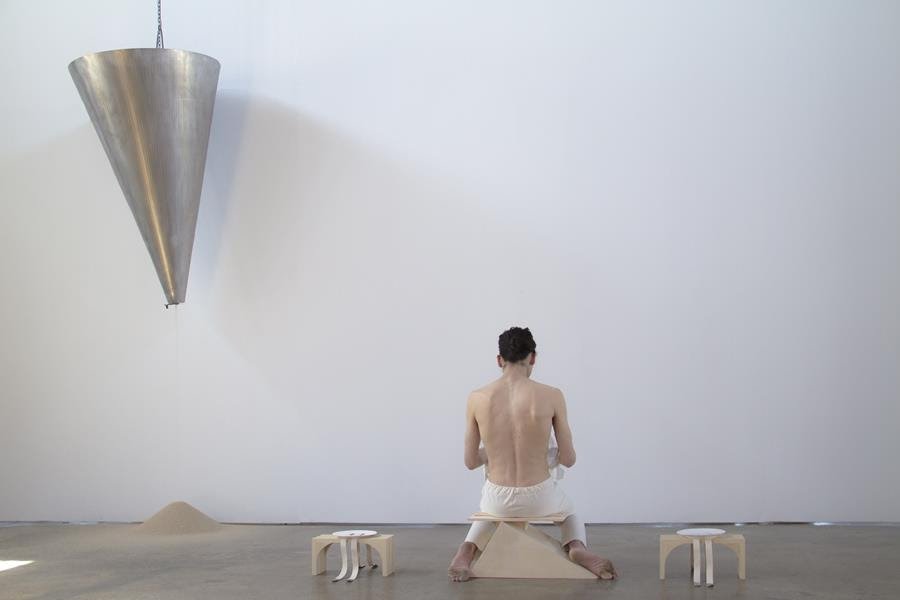 Screenings on April 13, 4pm at the Anthology Film Archive
To RSVP for free screening click here.
Flight Over Wasteland is a project by Liliya Lifanova in collaboration with composer Hiroya Miura, and choreographer Davy Bisaro. This collaborative team reimagines T.S. Eliot's modern epic poem The Waste Land in a series of evocative tableaux vivants, choreographed gestures, actions, sculptural objects, and sound.
Eliot's poem, The Waste Land reflects the complexity, brokenness, and collaged nature of the present moment, with its multiple voices, points of view, quotes, and histories. In revisiting this monumental text, Flight Over Wasteland offers an immersive experience to contemplate this literary and cultural inheritance anew.
The project is centered around an open rehearsal format whereby the audience is invited to observe and even engage with the work over the course of a week. The work culminates at the end of the week in a live performance which will unravel through different sections of Knockdown Center's main space.
Performers:
Mickaela Tombrock, Christopher Pio, Oliver James Burke, Tom Cryan, Sandra Herlog, Alexandra Bigourdan, Andrea Davina Clinton, Corrine Paulson, Tatiana Galliher Jackson, Antonio Barrera-Mejia, Bradley Carter, Alanah Rafferty, Carlos E. Rojas, Shinno Seto, Andrew Braddock