Alumni News |
Apr, 2013
Kunst Halle Sankt Gallen – Kilian Rüthemann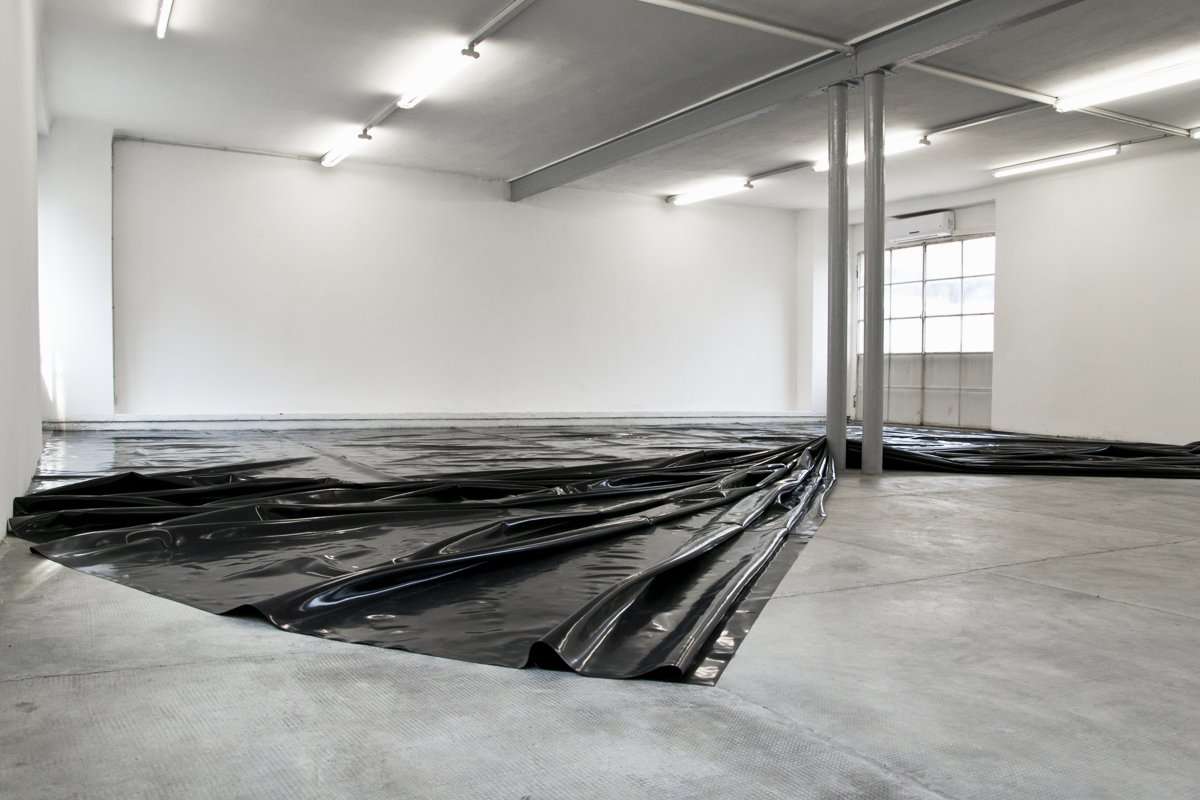 Kilian Rüthemann, Untitled (Black Cover), 2013. Installation View at Peep-Hole, Milan. Courtesy: RaebervonStenglin, Zürich.
Peep-Hole in Milan and Kunst Halle Sankt Gallen present Kilian Rüthemann Fit, the fourth appointment of the multiyear project Six Ways to Sunday.
The research of Kilian Rüthemann fits into the Post-Minimalist tradition. Trained as a sculptor, Rüthemann investigates the multiple relationships that arise from the inevitable connection between work and space, objects and surfaces. In his work the artist uses mainly industrial materials like concrete, tar and steel, but also foam rubber, neon or salt, creating works that directly address the architectural characteristics of space through site-specific operations. The contexts on which he concentrates reveal their dynamic potential, becoming transitory and permeable terrain, in relation to the complex nature of his compositions. The resources employed lose their conventional usage value and are literally repositioned to trigger unexpected variations.
In the project for Peep-Hole Kilian Rüthemann intervenes in the exhibition space with a minimal gesture that establishes a relationship with the architecture in both structural and material terms. Starting with the tripartition of the space, the artist has decided to operate in a specular way on the first and last of the three rooms, with two floor works that in spite of the use of different materials establish a dialectic relationship, revealing a similar pictorial nature.
more info here:
http://www.peep-hole.org/ph/exhibitions/current/
RELATED: