Alumni News |
Jun, 2016
Kristin McIver – The Selfie Project (Selfie in Green) at Kingsbridge Heights Community Center, Bronx NY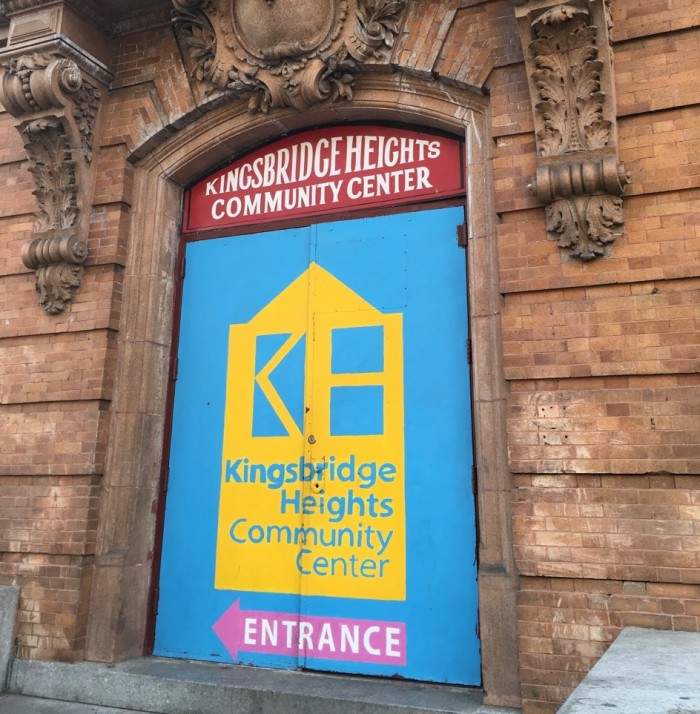 <strong>Dates: April 6 - June 29, 2016</strong>
<strong>Team: Kristin McIver, Artist / Ru Alum, Ayelet Aldouby, Special Projects Curator</strong>
<strong>Location: Kingsbridge Heights Community Center, Bronx NY</strong>
RU alumni Kristin McIver, along with Special Projects Curator Ayelet Aldouby launched the second edition of their ongoing educational workshop series 'The Selfie Project (Selfie in Green)' at the Kingsbridge Heights Community Center in The Bronx.
Selfie in Green is an artistic educational workshop that combines nature, data and recycled materials. It translates students' face recognition data (generated by computers to identify faces in digital photographs), into a combined abstract portrait, to be represented as a vertical garden.
Each row of the garden represents one participant's unique 'Faceprint' data (Eg: 344707b2690ae8962007612495619a). Each data string is used as a formula to sequence the order of planting, from a palette of 16 edible plant species.
Participants, which include teenagers, ESL and special needs children, learn to grow plants from seed, which are then transferred outside as a vertical garden onto the facade of the community center, to produce a harvest of colorful, edible herbs and vegetables that the community can share.
Throughout the process, participants learn about social media and privacy, nutrition, recycling, sustainability and the history of portraiture from classical paintings through to 'Selfies'.
<img class="alignleft size-full wp-image-18974" src="http://residencyunlimited.org/wp-content/uploads/2016/06/IMG_6057.jpg" alt="IMG_6057" width="721" height="1280" /> <img class="alignnone size-full wp-image-18975" src="http://residencyunlimited.org/wp-content/uploads/2016/06/IMG_6061.jpg" alt="IMG_6061" width="721" height="1280" />