Alumni News |
Oct, 2016
Keren Benbenisty in "Apparatus for a Utopian Image"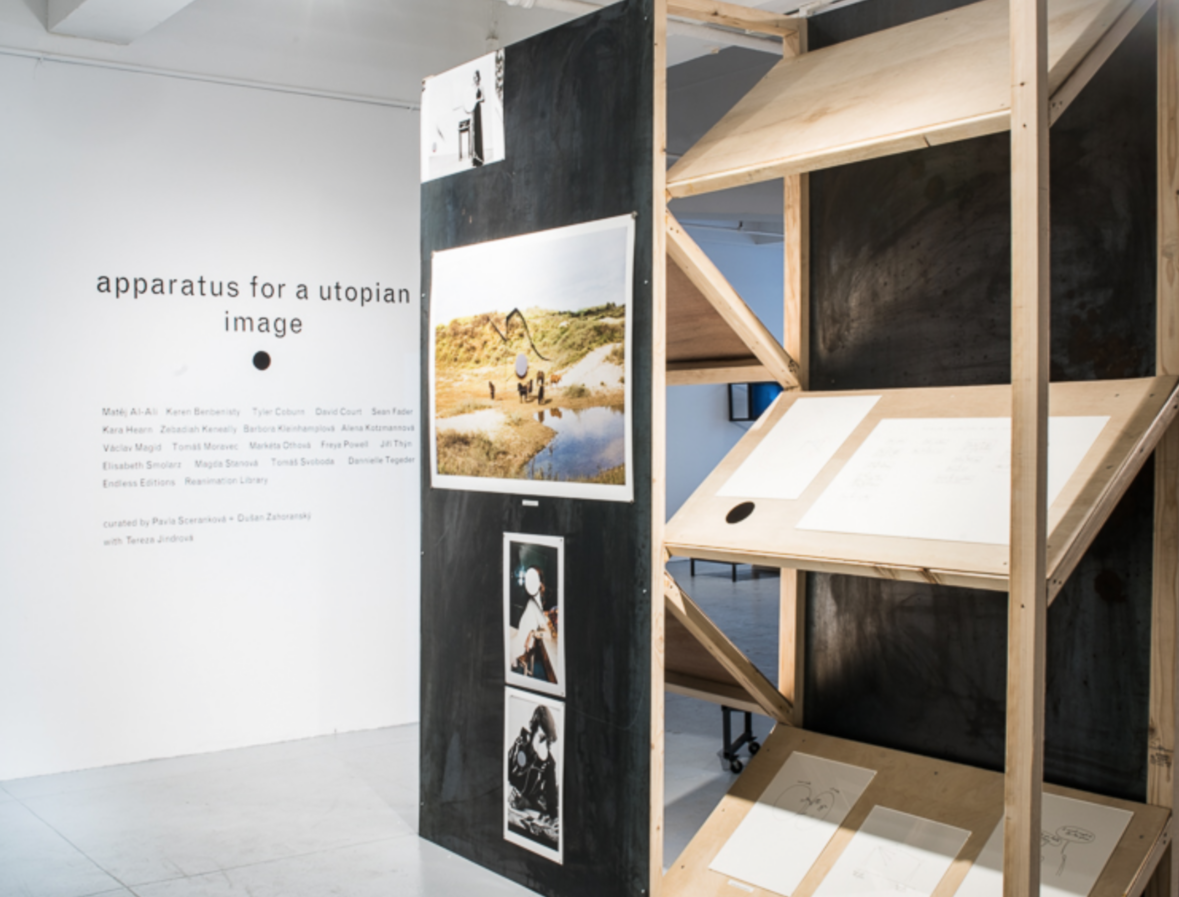 The Final Phase: Apparatus for a Utopian Image
Closing Reception: Friday, October 21, 6 - 9 PM
For the past three weeks, Apparatus for a Utopian Image has been undergoing a transformation. Join us next week for the last phase of this extraordinary project, with a special closing reception on Friday, October 21, 6 – 9 pm.
6:00 - 6:30 PM: Curator and artists remarks
6:30 - 9:00 PM: Reception
Matěj Al-Ali, Keren Benbenisty, Tyler Coburn, David Court, Sean Fader, Kara Hearn, Zebadiah Keneally, Barbora Kleinhamplová, Alena Kotzmannová, Václav Magid, Tomáš Moravec, Freya Powell, Markéta Othová, Elisabeth Smolarz, Magda Stanová, Tomáš Svoboda, Dannielle Tegeder, Jiří Thýn,Endless Editions and Reanimation Library
Curated by: Pavla Sceranková and Dušan Zahoranský, with Tereza Jindrová
Both exhibition and an artwork, Apparatus for a Utopian Image is the conceptual brainchild of Pavla Sceranková and Dušan Zahoranský, two artists from Prague, who have proposed a fresh approach to interacting with artwork. Using cleverly designed display architecture — such as a rotating projection wall, a moving image seesaw, and rolling frame tables — the curators have introduced a set of "incomplete" works by nine Czech artists working with photography, video, performance, installation and drawing. A group of artists from EFA's community have been asked, one by one, to intervene and respond with new works that quote from what they see in the space, and expand on and complicate its meaning. All the while, viewers to the gallery are granted tools to play with context and point-of-view.
http://www.projectspace-efanyc.org/apparatus-for-a-utopian-image/
---
Keren Benbenisty will also join the elizabeth foundation's open studios next week.
Thursday, October 20, 6 - 10 pm (opening night)
Friday, October 21, 6 - 9pm
Saturday, October 22, 1 - 6pm
Keren Benbenisty will be on the 8th floor, studio #805.  
EFA Studio Program 323 West 39th Street, New York, NY 10018
RELATED: