Alumni News |
Nov, 2018
Katarina Hruskova presents her solo show "The waning yolk"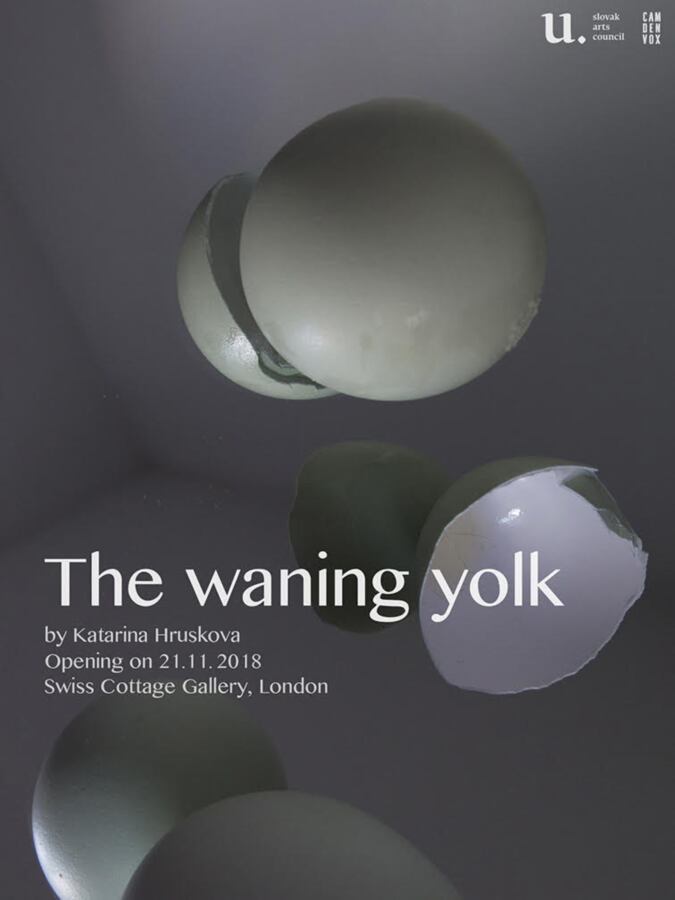 Swiss Cottage Gallery (88 Avenue Road, London NW3 3HA)
Opening: November 21, 5:30-7:30pm
Exhibition dates: November 21, 2018 - January 19, 2019
Swiss Cottage Gallery proudly presents Katarina Hruskova. Hruskova kneads elements of comfort into unions of unease. She points out the potency of objects and matter that slip under our radar by way of constant presence and proximity. Spaces we casually inhabit, substances we handle, breathe and allow into our stomachs daily and yet, veiled by familiarity, they elude our awareness. She talks of the latently abject, of omitted properties and textures, histories taken for granted. She creates places of safety to nudge at their borders; her work occupies a comfort zone with a fragile ground where stillness provokes action. She seeks to reveal vulnerabilities; instigate moments of recognition and revelation.
At the beginning of the process of making a site specific sound installation for Swiss Cottage Gallery, Hruskova is asking the following questions: What does it mean to be contained by a body? Can voice and language be a means of breaking, extending and redefining its borders? Where is the source of a voice and what determines its reach? How can its vibrations influence and transform objects, bodies and circumstances in its vicinity?
The work wants to offer a poetic interpretation of a political theme; to create an environment where one can encounter and consider one's embodiment and the voice within it, in order to discover its properties and potential.