Alumni News |
Press |
Jan, 2013
Karol Radziszewski – Online and Radio Press for AINRFT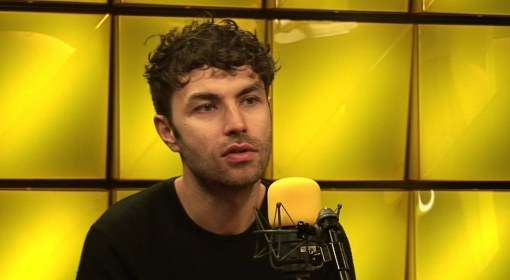 Online Review from Biweekkly.pl of "Where is PERMAFO?" , curated by Anna Markowska & Karol Radziszewski, "America is not ready for this" , curated by Peter Stasiowski. Both exhibitions to February 4, 2012 at he Museum of Modern Wroclaw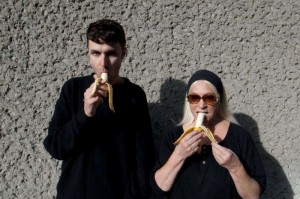 "Wystawę otwiera i puentuje pokaz wyników śledztwa prowadzonego przez Karola Radziszewskiego, zafascynowanego postacią Natalii LL. Radziszewski – i nie tylko on – już wcześniej przetwarzał prace, powtarzał gesty ikonicznej artystki PERMAFO, ale w swoim najnowszym projekcie na przykładzie Natalii LL systematycznie analizuje mechanizmy instytucjonalnego świata sztuki współczesnej. W trakcie podróży do Stanów Zjednoczonych śladami artystki, która 34 lata wcześniej była w Nowym Jorku na stypendium, młody polski twórca spotyka bądź desperacko próbuje spotkać współczesnych Natalii celebrytów sztuki, kuratorów, krytyków i artystów..."
Read more here: http://www.dwutygodnik.com/artykul/4216-spanie-jedzenie-i-seks.html
Karol interviewed on Polish radio station about his show:
Click here to listen to the interview
http://www.polskieradio.pl/24/482/Artykul/742644,Stany-nie-byly-gotowe-na-Natalie-LL
PDF Version of Radio Interview Page here
The project was developed in collaboration with Residency Unlimited, with the support of the Polish Culture Institute in New York.
The movie is a purchase of MWW Collection within the MKiDN programme "National collections of contemporary art".