Alumni News |
Oct, 2016
Joséphine Kaeppelin in "#INSTITUT / Part 1 TABLE OF CONTENT*" at ISELP, Brussels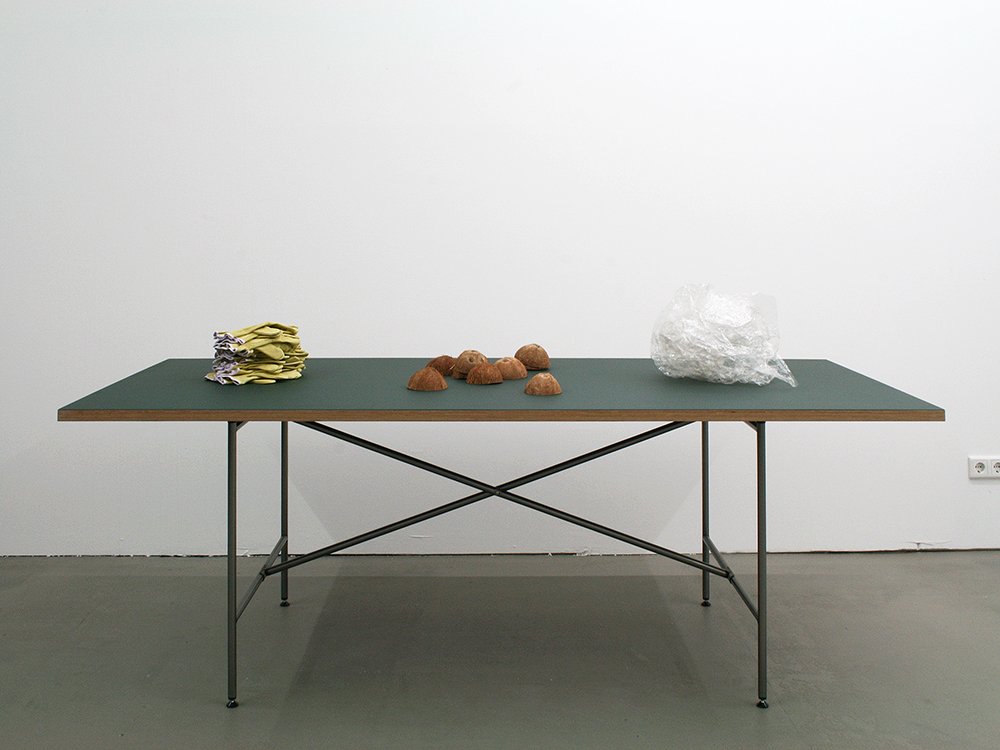 Freek Wambacq, Twelve birds, five horses and a small fire, 2009
INSTITUT / part 1 : Table of content*
with Agence, Stefan Brüggeman, Helga Dejaegher, Mario Garcia Torres, Cristina Garrido, Joséphine Kaeppelin, Joseph Kosuth, Léa Mayer, Sarah van Lamsweerde, Freek Wambacq
opening : thursday 6th of October (6:30-9pm)
exhibition : 07.10 > 30.10.2016
ISELP Boulevard de Waterloo 31
1000 Bruxelles
Premier des trois volets de #INSTITUT, Table of content*, entend questionner l'objet de la monstration et de l'exposition. Partant de l'œuvre de Joseph Kosuth A map with 13 points, inscrite sur les flancs de l'ISELP, cette première partie interrogera l'exposition en tant que lieu de formulation d'un discours textuel ou oral, lié de manière intrinsèque à l'œuvre elle-même.
Table of content* se veut un lieu de rencontre où le public côtoie un ensemble de créations et met au jour les réflexions qui les sous-tendent par la rencontre visuelle, textuelle ou encore par la parole. Il y sera question de formulations d'artiste qui utilisent textes et/ou récits comme œuvre ou en tant que composante essentielle de celle-ci.
Ce paratexte, sera l'essence même des travaux présentés, de l'installation au dessin en passant par la vidéo ou même le titre, il sera question de mettre en évidence de manière plastique ce que Jean-Marc Poinsot appelle les récits autorisés. « Les récits autorisés permettent de préserver, ou du moins de faire savoir en quoi consiste l'intégrité des œuvres exposées, et peuvent par les indications pratiques qu'ils donnent permettre de ne pas se tromper sur le statut sémiotique des composants du signe esthétique[1]. »
Table of content* est augmenté par une série de conférences, performances et projections. Autant d'événements satellites qui questionnent eux aussi la question de la monstration et de la formulation, textuelle ou orale, d'un discours et/ou d'un récit autour des œuvres.
Agence (INT), Stefan Brüggeman (ME), Helga Dejaegher (BE), Mario Garcia Torres (ME), Cristina Garrido (ES), Joséphine Kaeppelin (FR), Joseph Kosuth (EU), Léa Mayer (FR), Sarah van Lamsweerde (NL/BE), Freek Wambacq (BE)
http://iselp.be/fr/expositions/institut-part-1
RELATED: