Alumni News |
Jun, 2019
Joana P. R. Neves: June 28th: opening of Blank, solo exhibition of Irma Blank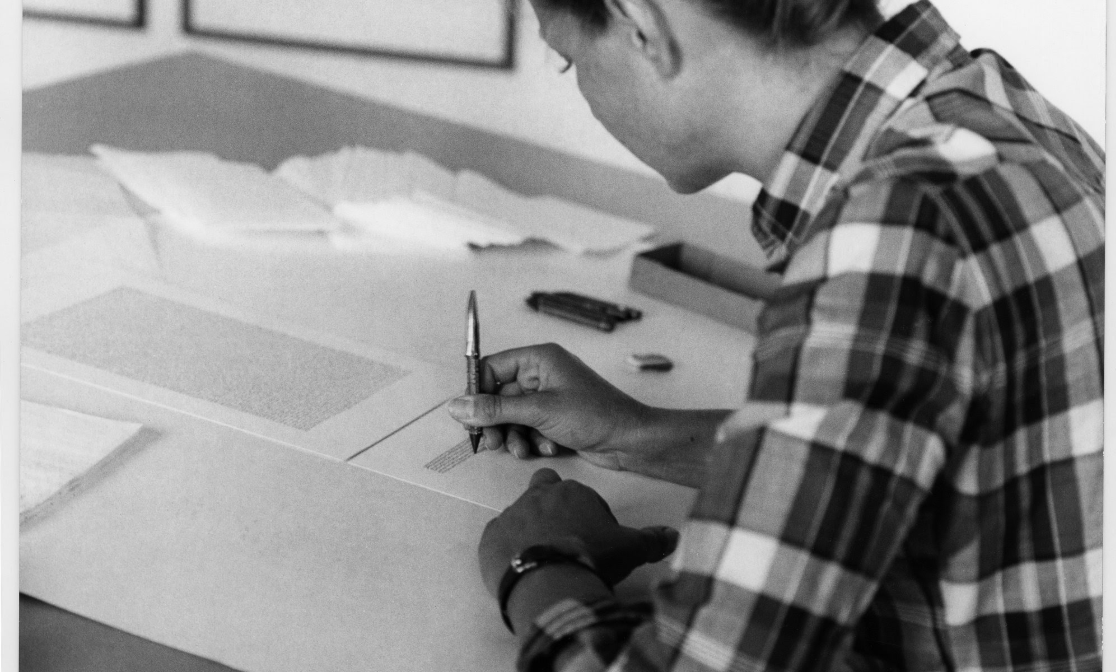 Irma Blank
OPENING FRI 28 JUN 22:0029
JUN – 08 SEP 2019
Gallery 4€ (free admission on Sundays)
CURATED BY: JOHANA CARRIER AND JOANA P.R. NEVES
Irma Blank's work sparked from the disruptive experience of moving from her native country, Germany, to another, her husband's Italy, while being an avid reader and lover of language. She found out that "there is no such thing as the right word" and started off working on her first abstract series, Eigenschriften, at the end of the 1960s.
The exhibition reflects Irma Blank's dedication to a minimal process of writing without words that questions the boundaries of communication and expression; it is a chronological journey through her cyclical work, in which each series is an almost ascetic dedication to an emptied form of calligraphy, with a special focus on her handmade books.
Irma Blank's work is a quest for a "universal writing" where the drawn line sets language free from meaning: according to her, the "work is born on the page and every page is part of a single large book that tells the story of the unsayable". Like many women of her generation, Irma Blank's work has been overlooked for too long, and is now garnering the attention it deserves.
The exhibition will travel to:
2019   Mamco, Genève/Geneva (October 9th 2019 – February 2nd 2020); opening: October 8th
2020  CAPC, Bordeaux (Spring) CCA and Bauhaus Foundation,Tel Aviv (July 2nd – August 29th)
2021   ICA Milano, Milano (Winter-Spring)
Museo Villa Dei Cedri, Bellinzona (Spring)
Bomba Gens Centre d'Art, Valencia (Fall)
A comprehensive monography will be published by Koenig Books, London, in conjunction with the exhibition including an interview with Irma Blank by Hans-Ulrich Obrist and texts by Johana Carrier and Joana P. R. Neves, Douglas Fogle, Miriam Schoofs.
This exhibition was made possible with generous support from

RELATED: