Alumni News |
May, 2018
Javier M. Rodriguez – Almost Solid Light: New Work from Mexico at Paul Kasmin Gallery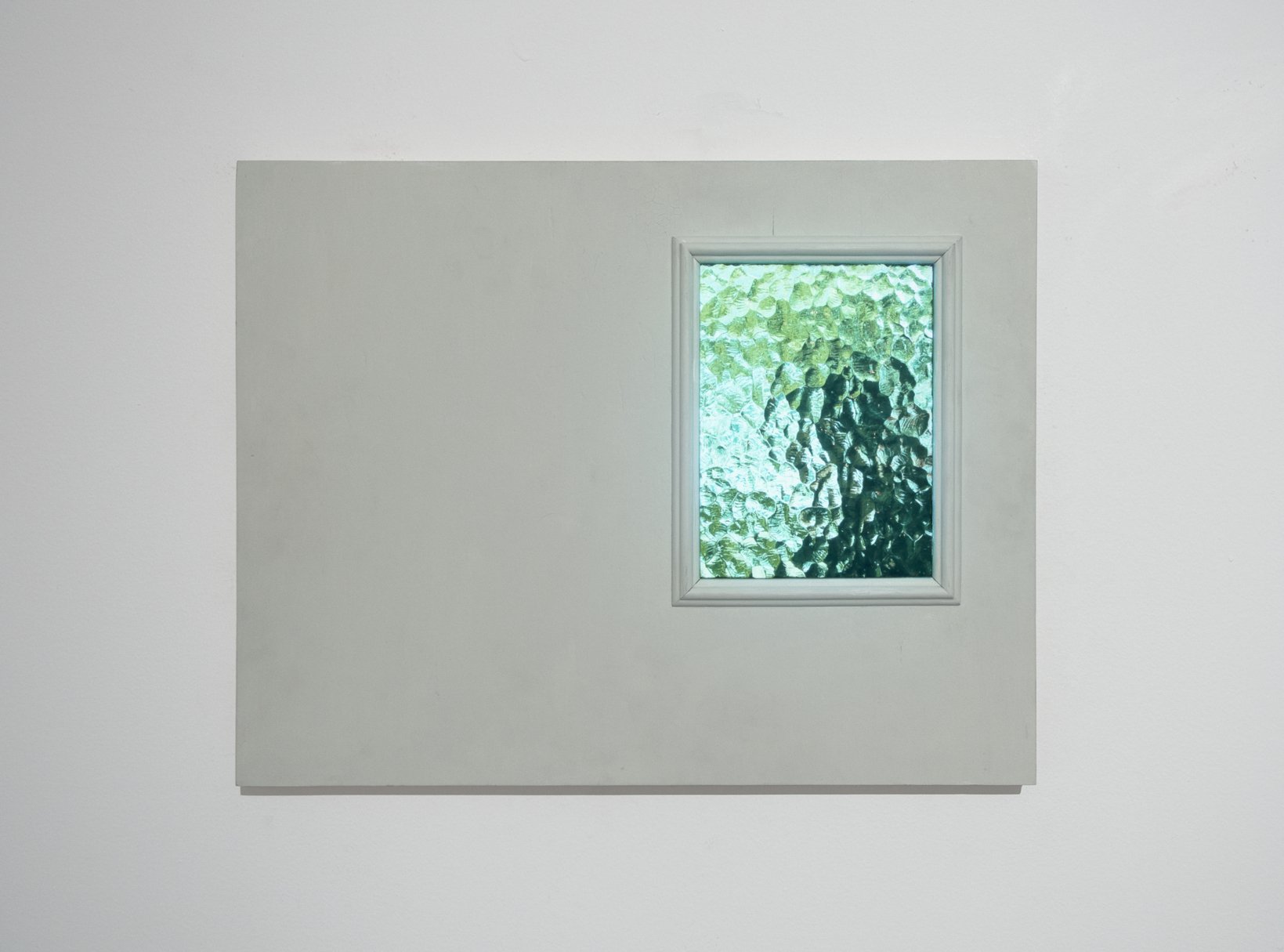 Havre 27, 2018 Wood, enamel painting, textured glass, tablet screen and HDMI controller with video; H.264, 1536x2048px, 4:09min Loop.
Almost Solid Light: New Work from Mexico
June 21 - August 10, 2018
Paul Kasmin Gallery , 515 W 27th St
Paul Kasmin Gallery presents a summer showcase of contemporary Mexican artists, celebrating the long history of cultural cross-pollination between neighboring nations. The exhibition brings together artists working in diverse media who are living and working in Mexico and further afield.
Taking its title from a Óscar Oliva poem, the exhibition explores the region's focused formal expressions and the significance of often humble, repurposed materials - concrete, animal hides, wood - that recur in work throughout the revolution era and into postmodernism and contemporary aesthetics.
Though these materials have their practical origins in construction and workmanship, their unexpected assemblages constitute a radical and poetic investigation into the polarities of weight and light; a meditation on solidity as compared to transparency. The works repeatedly touch on the themes of memory, dream and narrative. They propose that it is possible to gain knowledge of - to bring into reaching distance - these grand and ethereal abstractions by giving them context and form in the base materiality of the world.
For sales inquiries, please contact info@paulkasmingallery.com
For press inquiries, please contact molly@paulkasmingallery.com