Alumni News |
Jun, 2019
Ivan Gaete: I COME TO THIS PLACE at Smack Mellon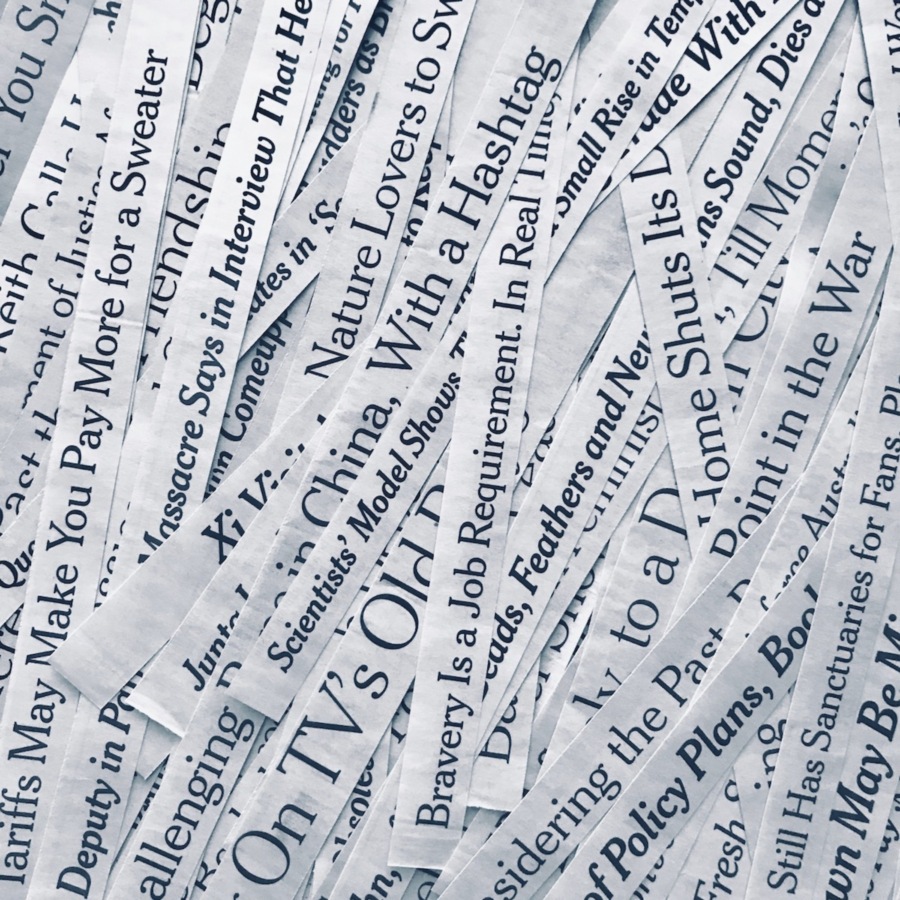 June 15 – July 28, 2019
Open Wed to Sunday from 12-- 6pm
Smack Mellon
92 Plymouth Street, Brooklyn, NY
Artists: Blanka Amezkua, Ricardo Cabret, Ana de la Cueva, Demian DinéYazhi´, Ginger Dunnill, Iván Gaete, Cannupa Hanska Luger, Dylan McLaughlin, Glendalys Medina, Ronny Quevedo, Mary A. Valverde, and Marela Zacarias.
Curated by: Eva Mayhabal Davis
Smack Mellon is pleased to present I come to this place, a group exhibition that explores abstraction in art as a chain of histories that align, unpack, communicate, and translate connections. Twelve artists present their sensibilities through installations, multi-media work, paintings, and sound. Inherently, each artist nods at the Indigenous knowledge that is explored with an acute sense of line, rhythm, and place. Each work conscientiously considers foundational materials that uphold values of storytelling, nature, and spirituality.
In this exhibition, the gallery becomes a portal as each work presents an awareness of identity and displacement, synthesized with historical narratives, socio-politics, and environmental circumstances.
As such the title of the exhibition is an introduction. It is a phrase that artist Cannupa Hanska Luger employs as a greeting, as a statement, and as a placement. We are all invited to acknowledge how and where we have come to be, collectively capturing a moment so that we are no longer strangers and our presence today and yesterday are intertwined with tomorrow; we share this greeting to pursue a greater future together.
Taking inspiration from avant-garde modernists, Uruguayan artist Joaquin Torres-Garcia, who drew emphasis from "the spirit of synthesis," which he defined as the synchronization of the ancestral and the modern, threading interconnected sources, "this spirit allows the work to be seen in its totality as a single order, a unity." (The Arcadian Modern, 1930). Contemporary artists have been tasked with the construction of a deep visual language that weaves fragmented histories and present stories.
Future generations will look back on our visual vocabulary and see the links from further past to their present as embodied in form, composition, and materials translated as rituals and customs with human, spiritual, and natural origins. These works reveal the persistence of ever present familial and spiritual ties to see and experience forms that interconnect in everyday life.
We acknowledge the traditional, ancestral unceded territory of the Canarsie and Lenni Lenape peoples, among many other peoples, on which we are learning, creating and organizing today.
Eva Mayhabal Davis has organized exhibitions at BronxArtSpace, En Foco, Expressiones Cultural Center, MECA International Art Fair, and Ray Gallery. Davis was Gallery and Studio Program Manager at Smack Mellon from 2016 to 2019. In 2020, she will be the Curator-in-Residence at Brooklyn's Kunstraum LLC. She has spoken on her curatorial work at AC Institute, Artists Space, Queens Museum, The 8th Floor, NYC Crit Club, and Queensborough Community College. Her writing has been featured in Hemispheric Institute's Cuadernos, Nueva Luz: Photographic Journal, CultureWork Magazine and the Guggenheim Museum Blog. She was a Milton and Sally Avery Arts Foundation Curatorial Fellow at the Bronx Museum of the Arts and an alum of the No Longer Empty: Curatorial Lab. In 2018, she participated in the Art & Law Program Fellowship, and in 2019 she was a Leadership Advocacy Fellow for the National Association for Latinos in Art and Culture and a NYFA Leadership Boot Camp participant. Davis was born in Mexico, raised in the United States, and studied art history at the University of Washington. Now based in New York, she works with artists and creatives in the production of exhibitions, texts, and events. As a cultural liaison her focus is on supporting equity and social justice values in arts and culture.
RELATED: