Nov, 2016
Hector Canonge presents LiVEART.US at Queens Museum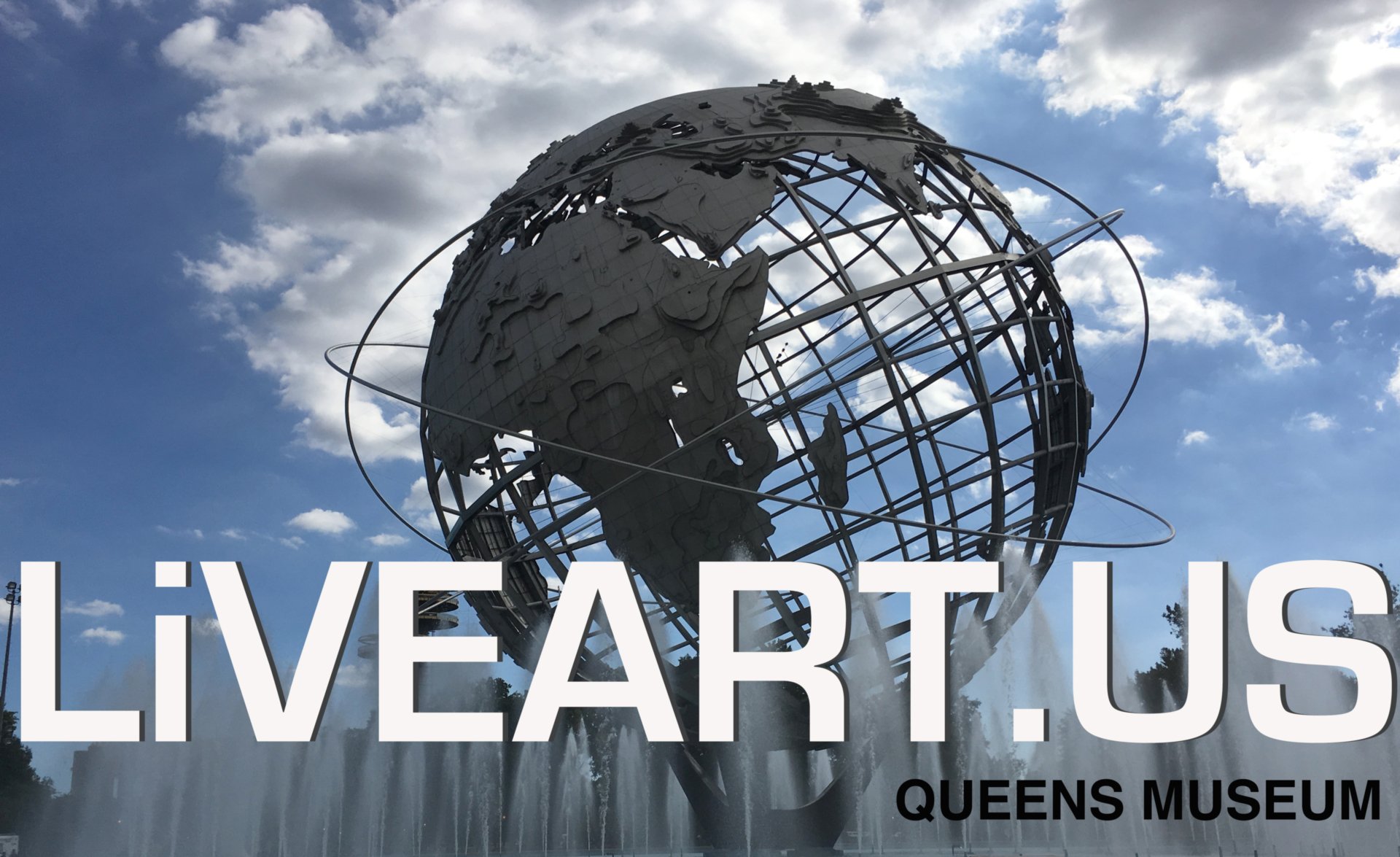 "Territorialities"
Saturday, November 19, 2016,
1:30 - 5:00 PM
1:30 PM -Public intervention at the Unisphere Fountain in the park.
2:00 - 5:00 PM -Performances in the Queens Museum gallery.
LiVEART.US, independent Performance Art initiative created and organized by artist Hector Canonge, continues in the Fall season with the program "Territorialities."
November's program, "Territorialities," focuses and explores notions of geographical displacement, altered environments, gendered psychogeographies, and ritualistic communal experiences. Participating artists have been invited to present new works for the series hosted at the Unisphere Gallery of the Queens Museum in New York City.
Artists: Gian Luigi Biagini (Italy / Finland), Jorge Ismael Rodriguez (Mexico), and Performance Art Collective, Legacy Fatale (United States), and Yasuno Miyauchi (Japan).
LiVEART.US was established as a platform to present and feature local, national, and international artists working in Live Action Art and its diverse manifestations. The program features works where the body, as main instrument for artistic creation and expression, is the catalyst for sensorial experiences, cultural interpretation, and critical reflection. LiVEART.US main objective is to further support the creation and presentation of new works in Live Action Art in an environment suitable for reflection and dialogue. The series follows and complements the monthly program TALKaCTIVE: Performance Art Conversation Series initiated by Canonge in September 2014.
http://www.queensmuseum.org/events/liveart-us-performance-art-initiative
RELATED: