Alumni News |
Oct, 2017
Hector Canonge: Apologia- Hunter College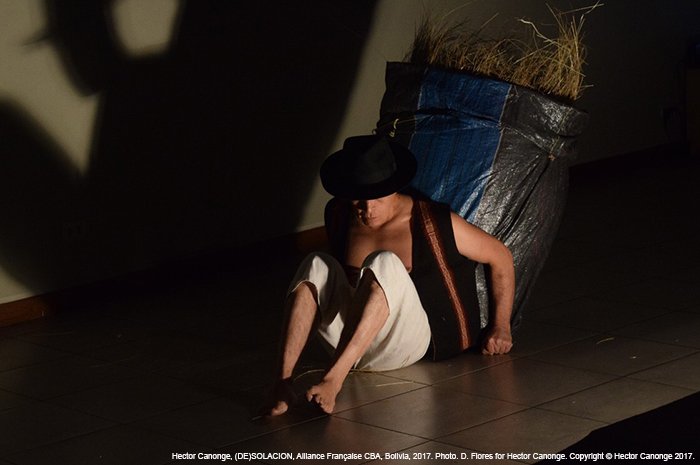 APOLOGIA
Black Box, IMA- MFA Program, Hunter College, CUNY,
Date: Wednesday, October 25, 7:30 PM
Location: Hunter North 543, 695 Park Ave, NYC 10065
APOLOGIA evokes the artist's relations with his Hispano American roots while revisiting traumatic events of his self-imposed exile while living in the United States.  In APOLOGIA, Canonge continues his exploration of corporeal expression, body politics, and the poetics of identity. The three part-no intermissions performance integrates visuals elements, text, dance movement, and endurance in the "generative" style that characterizes Canonge's Performance Art oeuvre.