Alumni News |
Sep, 2016
Heather Dewey Is Featured In The Guardian, "Why women are asking a major art and technology festival to #KissMyArs"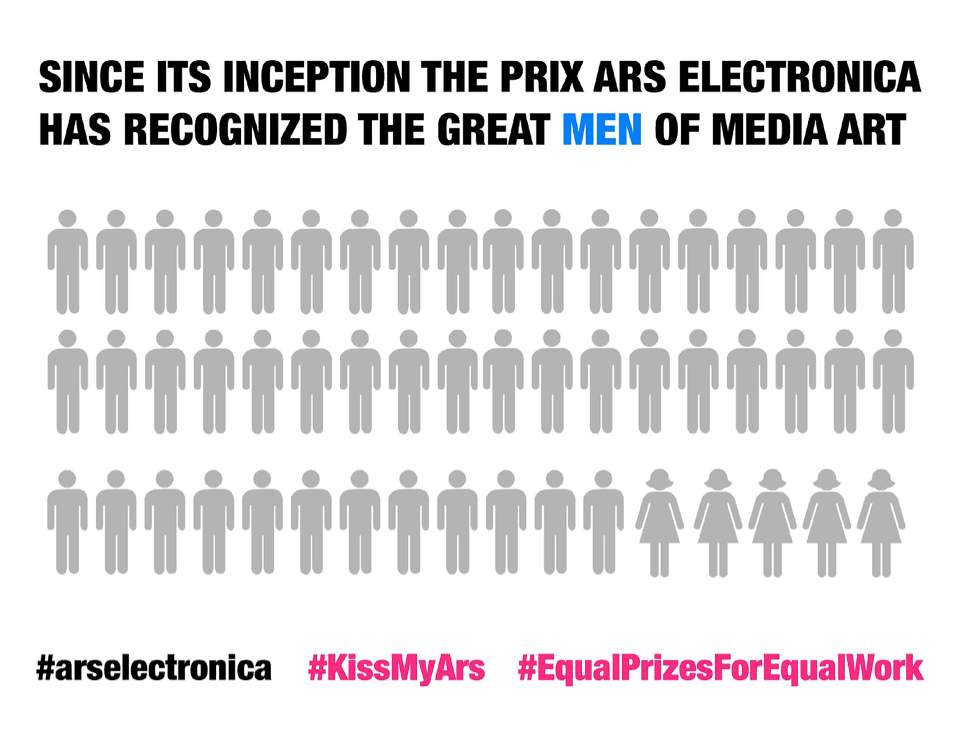 Social media poster for the #KissMyArs campaign Photograph: #KissMyArs
Today is the last day of the annual Ars Electronica festival, held in Linz Austria. Over the past 37 years it has aimed to provide an environment of "experimentation, evaluation and reinvention" in the area broadly defined as art, technology and society. Its top award, the Golden Nica, honours forward-thinking work with broad cultural impact, in an effort to "spotlight the ideas of tomorrow." However, the prize, hailed by many in the field as the top honour for artists working with science and technology, has a gender problem.
This was uncovered by artist Heather Dewey-Hagborg after she received an honourable mention in the Hybrid Arts Category last year. The prize's online archive showed that throughout its 29-year history, 9 out of 10 Golden Nica have been awarded to men.
It was only weeks before the festival and her work was already shipped. Unable to withdraw, Heather began discussing the problem with other artists to develop a plan. A painstaking review of the statistics confirmed that more than 90% of winners self-identified as male. Although fewer women had applied, there was no shortage of great female artists among the applicants: the archive included internationally recognized women such as Rebecca Gomperts, Lillian Schwartz, Mariam Ghani, Pinar Yoldas, Daisy Ginsberg, Holly Herndon, Kaho Abe, and Ai Hasegawa. In response, Heather and the other artists developed a social media campaign: #KissMyArs.
https://www.theguardian.com/science/the-h-word/2016/sep/12/ars-electronica-festival-gender
RELATED: