Alumni News |
Aug, 2017
Hamburger Bahnhof – Emma Adler at Museum für Gegenwart (Berlin)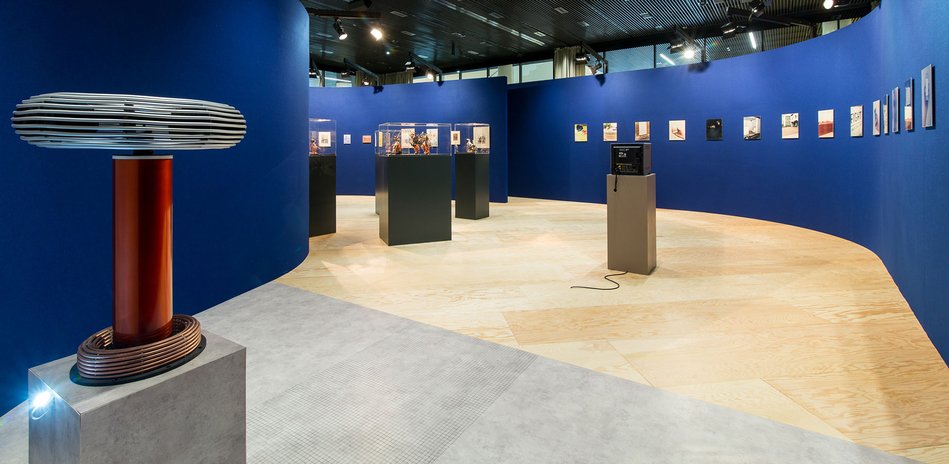 New Exhibition Series of Emerging Art: Rundgang 50Hertz from 19 July 2017
With the exhibition series "Rundgang 50Hertz" the Nationalgalerie shows its support of artists who have recently finished their studies and taken their first steps in the art world. Until 2019, a yearly summer exhibition will present selected final year projects created at art academies in Berlin, Hamburg, and Leipzig.
The exhibition space is a pavilion designed by Florian Stirnemann, which will be temporarily housed in the headquarters of the transmission system operator 50Hertz, located next to the Hamburger Bahnhof – Museum für Gegenwart - Berlin. The kick-off exhibition this year includes work by Emma Adler (graduate of the kunsthochschule weissensee berlin), Asana Fujikawa (graduate of the Hochschule für bildende Künste in Hamburg), Susanne Keichel and Cosima zu Knyphausen (graduates of the Hochschule für Grafik und Buchkunst Leipzig).
Emma Adler (b. 1980 in Saarland) creates room installations in which real, virtual, and medially transmitted spaces interlace. In her thesis work "EEEEF#GE" (2015), Emma Adler demonstrates that first impressions and outward appearances are not always reliable. She touches thereby on an old theme in art history – the yearning for acheiropoieta, for a direct connection between a real occurrence and a visual representation – and updates it by placing it in a contemporary context, troubled by conspiracy theories and fake news.
More informations here. 
RELATED: