Alumni News |
Jun, 2017
Hundreds of shoes turned into a sculpture!: Phil America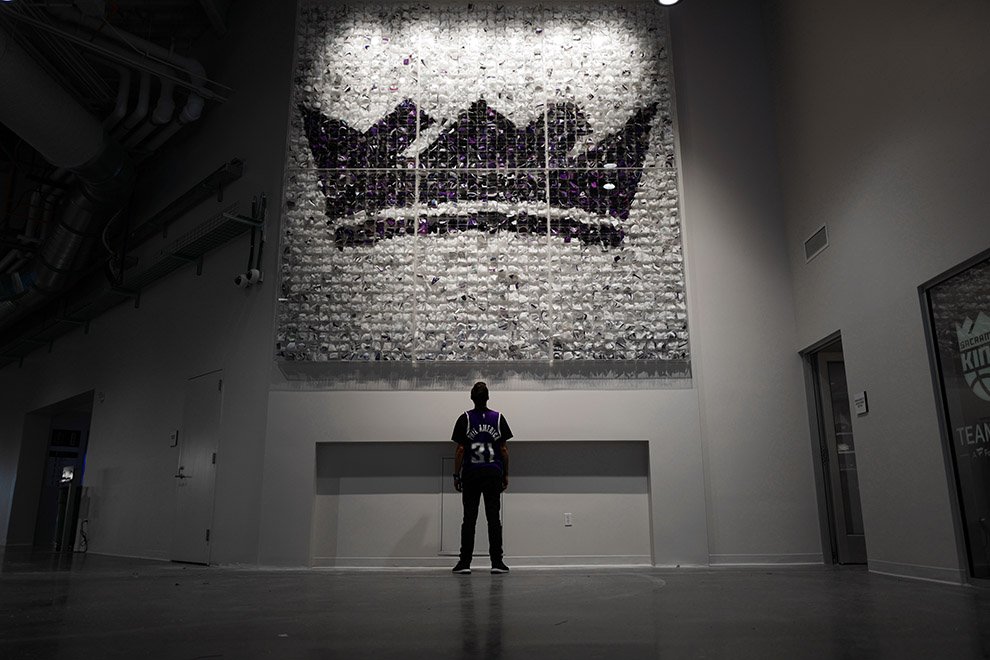 Phil America created a permanent sculpture for the Sacramento Kings NBA arena last year. It resulted in his winning an Addy(American Advertising Award).
For the sculpture, he took shoes worn by NBA players from 1985 up through the present and cut them up. After months of deconstructing the sneakers, he arranged them into a giant crown, creating a new history that references the team's storied past.
With some of the shoes worth thousands of dollars, worn by Hall Of Fame players, the importance of the process was not lost on him. For photos of the process of him cutting up the shoes check out here!
RELATED: