Alumni News |
Jun, 2017
Hogshead 733 – Whisky: Mark Požlep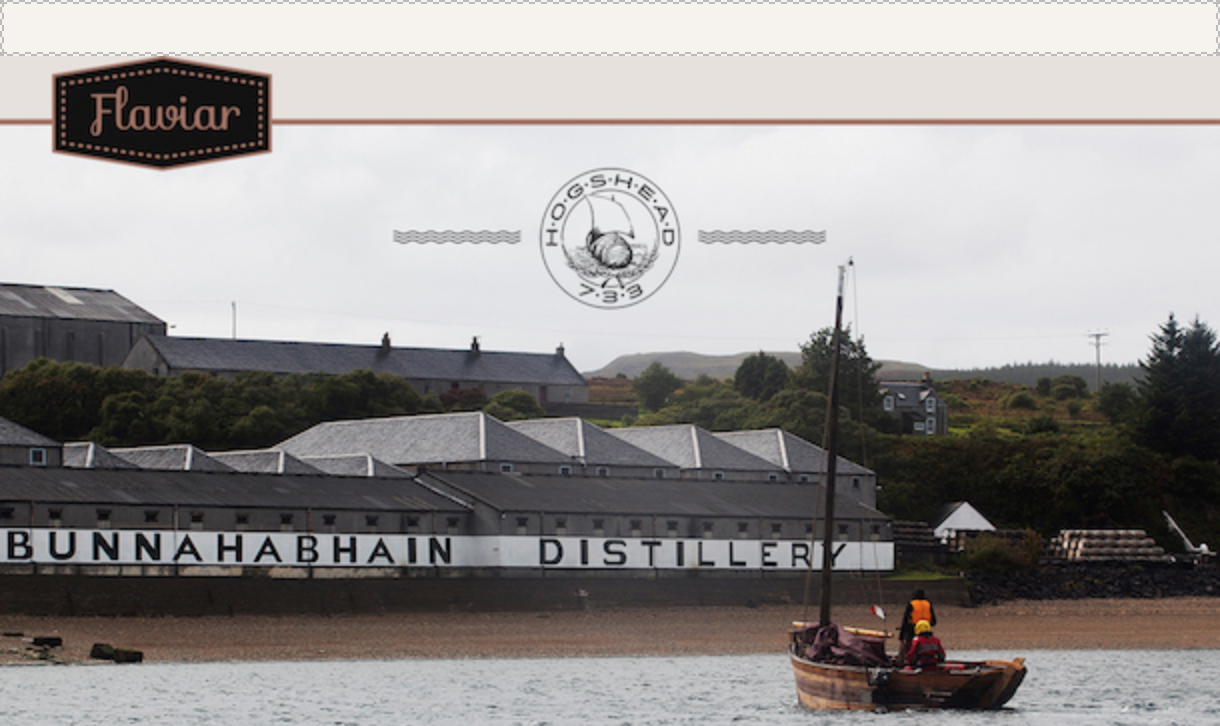 Mark Požlep has shared shared details about the Hogshead 733 and Flaviar Joined Forces and Hogshead 733 finally being on sale! Check it out!
Member Exclusive! As much of a fine Whisky as it is an art piece. Be part of it.
Bunnahabhain Hogshead 733
Hi,
Today, let us introduce you to a Whisky with a story to tell. It's an epic tale of two men who braved a perilous 733-mile ocean journey from France to Scotland—all in the name of art.
Bunnahabhain Hogshead 733 is as much of a fine Whisky as it is an art piece. By pre-ordering it, you're supporting the artists Maxime Berthou and Mark Požlep in completing the final stretch of their project -- a movie about their sea-faring adventure. In return you will receive:
A hand-numbered bottle of Bunnahabhain Hogshead 733 Islay Single Malt. It was finished in two barrels, made from their ship. There were only 733 bottles ever made and they are bound to become a collector's item.
A numbered copy of Maxime and Mark's wood covered book with ship's log and photos from the journey.
Your name will be credited on the film about this epic adventure that will premiere in 2018.
ARRIVAL from Mark Pozlep on Vimeo.
It's an opportunity like no other and we're beyond proud to be now making it exclusively available to you, Flaviar Members only.
RELATED: