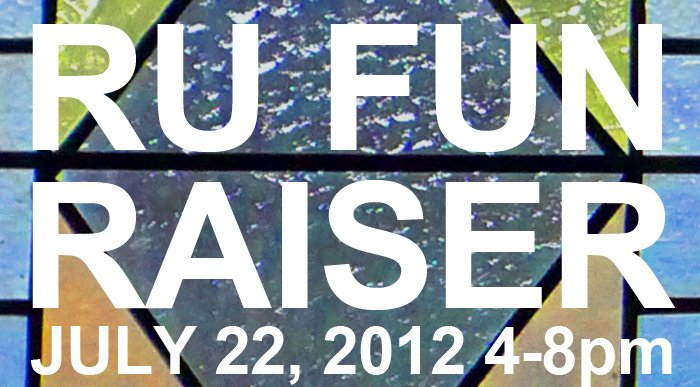 SINCE 2009, RU HAS SUPPORTED OVER 50 LOCAL & INTERNATIONAL ARTISTS AND CURATORS WITH CUSTOMIZED RESIDENCIES AND PROJECT SUPPORT.
HELP RU CONTINUE TO NURTURE CULTURAL EXCHANGE INTO 2013!
Sunday July 22nd 4-8pm
360 Court Street
Brooklyn, NY 11231
Church entrance, main green doors.
JOIN OUR COMMUNITY
Bring your playful side to Carroll Gardens and receive a free limited edition RU deck of cards with contributions by 52 RU artists and curators. Discover RU's unique space located inside the atrium of a landmarked Romantic Revival church. Meet with RU artists in residency, find out about their practice, and experience Mark Bolotin's interactive installation The Lumiphonic Creature Choir.
ENJOY BROOKLYN'S FINEST FARE 
Toast to RU's three year anniversary with a specialty cocktail provided by local Bushwick distillery The Noble Experiment NYC, or if beer is more your style, grab a bottle of Lagunitas India Pale Ale to quench your summer thirst. HBH Gourmet Sandwiches will bring the backyard BBQ indoors with a handcrafted spread that would make any mouth water, while renowned Chef Peter Endriss of new Gowanus bakery Runner & Stone will be serving desserts baked to perfection.
With your ticket you can also enter to win incredible prizes from neighborhood businesses in our Best of Brooklyn raffle! 
LEARN MORE ABOUT RU
Since its founding three years ago, Residency Unlimited has built an impressive track record for supporting more than 50 local and international artists through its customized residency programs. Our ability to leverage resources through the partnerships we create has resulted in highly creative programming and new career opportunities for our residents. We accomplish this all on a very modest budget through the commitment and dedication of RU's team and above all guided by the extraordinary creativity of the artists we work with!
For more information, please contact us info@residencyunlimited.org 
Can't make it to the fundraiser but still want to show your support? Make an online donation.
Residency Unlimited is a 501(c)(3) nonprofit organization
We are grateful to our sponsors: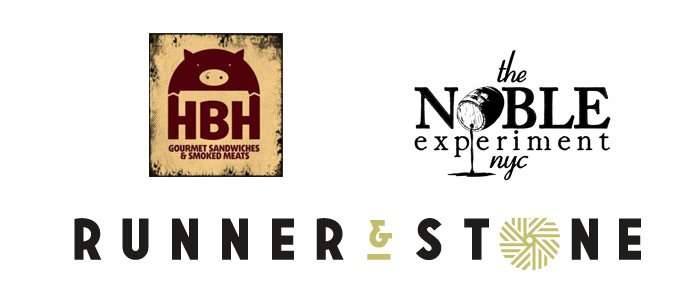 and to our donors: