Alumni News |
May, 2017
Filipe Cortez's SAUDADE at the AC Institute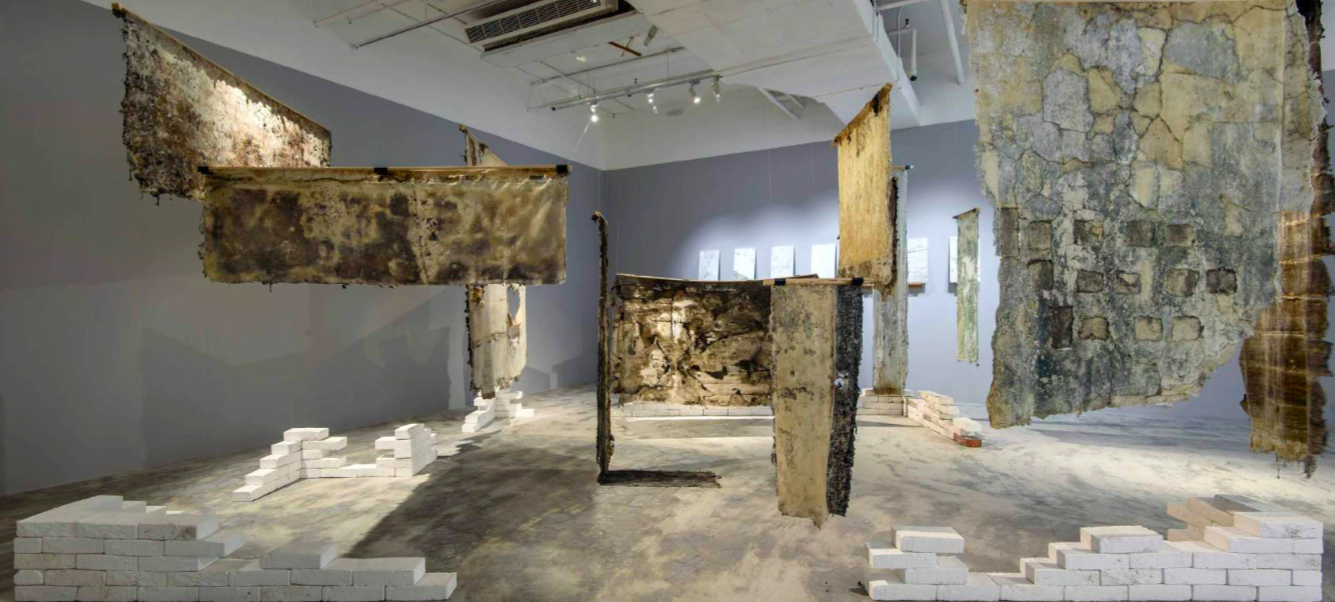 Opening Reception: May 2 6pm-8pm
May 2, 17 - May 26, 17
AC Institute
16 E 48th St,
New York, NY 10017
RU alum Filipe Cortez will be featuring his new show called SAUDADE at the AC Institute.
Filipe Cortez (Portugal, 1986) lives and works in Porto. He holds an MA in Painting from the Faculdade de Belas Artes da Universidade do Porto graduating with the best classification and a BA in Painting from the same institution. He exhibits regularly since 2007, highlights being his recent exhibitions in New York City and the one scheduled for next year in Taipei. In 2015, he completed a six-month artist residency at Residency Unlimited (New York) from where many collaborations with galleries and curators sprouted. Cortez works within the fields of painting, sculpture, and site-specific installation examining memory and space of architectural spaces. The multidisciplinarity of media have become more and more evident in his work, for which he has received various awards and honorary mentions.
SITE SPECIFIC / INSTALLATIONS
Usually this practice tends to explore the memory of the architectural body. Each space has it own atmosphere, and it's from here that the installation/intervention borns.
Depending on the space, the intervention can enhance memory and degradation of a par-
ticular space, or in other cases create this memory through a contamination in the "clean/healthy" space.
Taking advantage of the memory and the aesthetic of the architecture, Cortez dissects materials such as shaved dust, remnants of collected paint or made latex skins. This en- vironment bears traces of aging and degradation of the architectural body, accentuating cracks, holes and imperfections. As such they represent the deposit of past lives recalling our mortality.
RELATED: