Alumni News |
Sep, 2017
Dominique Paul: Creative Climate Awards exhibition New York and Paris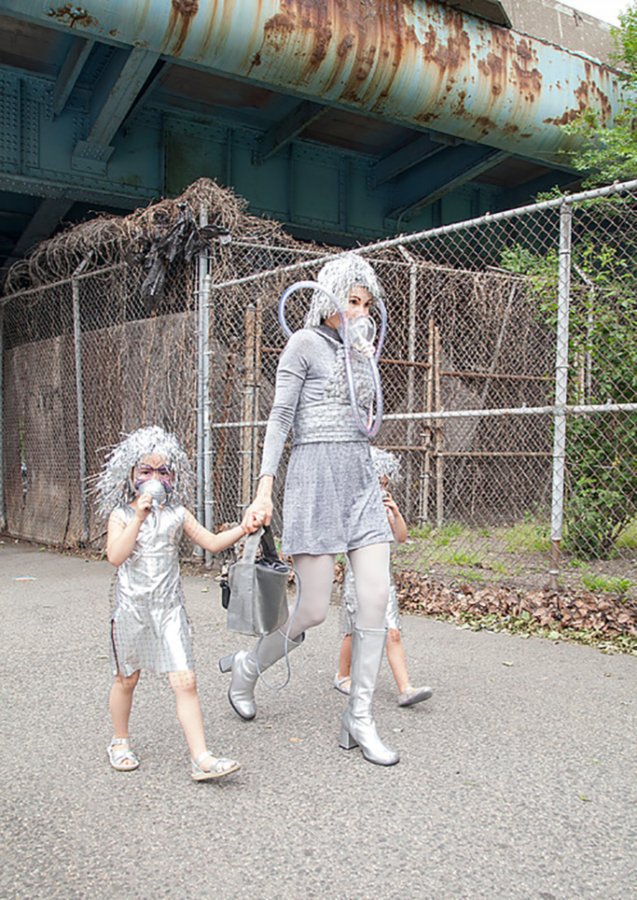 In New York :
Dominique will be exhibiting photos and a video of the Air Quality Interactive Wearable in the South Bronx (where the asthma rate can be up to 57 times worst than in the best area of Manhattan). He lived in the South Bronx and he had a first hand experience of environmental injustice as he had temporary health problems related to the air quality...
Creative Climate Awards exhibition and on line auction will be organized by the Human Impact Institute, in New York using the arts to inspire environmental action.
The project was part of a residency with Ayelet Danielle Aldouby, IDEAS xLab, collaborating with Bronx Unite and supported by The Canada Council for the Arts.
Opening party: October 16th' 2017
Dates: October 16th - November 16th
Day and Time: Monday - Friday 9AM - 4:30PM
Location: Taipei Economic and Cultural Office, 1 E 42nd St, New York, NY
RSVP http://www.humanimpactsinstitute.org/cca2017
He will be performing with the Air Quality wearable at a fund raising event :
Date and Time: October 14th 5 to 9 pm
Location: GrowNYC Project Farmhouse, 76 E 13th Street, New York, NY 10003
Video by Nexus media News on Popular Science blog: http://www.popsci.com/dress-that-measures-air-pollution?dom=fb
In Paris :
This Fall the recent works of the Insects of Suriname series at Paris Photo Art Fair by Miyako Yoshinaga Gallery, featuring #23 where the humans are invading their sheltering tree!
Dominique Paul plays with the representation of the body and explores its transformation. This notion of body transformation informs Paul's fantastical invention of hybrid creatures.
Dominique thanks the University of Quebec in Chicoutimi for their support.
Date: November 9-12th
http://dominiquepaul.net/artwork/4188441-Insects-of-Suriname-23.html
RELATED: