Alumni News |
Jul, 2017
David Helbich – Social Photography at Carriage Trade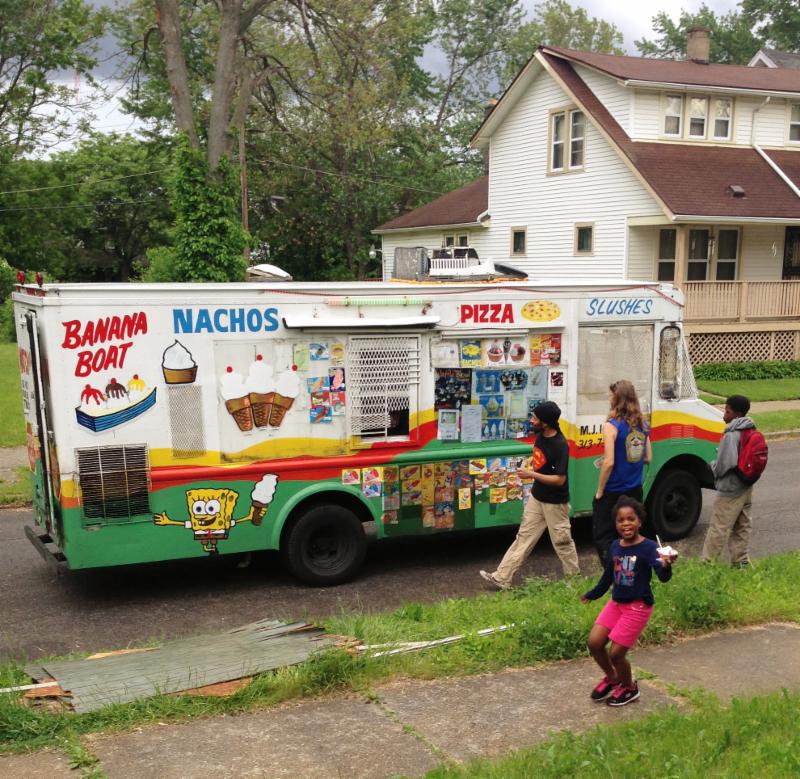 Olivia Gilmore, 2017, Inkjet Print, 5"x 7"
Social Photography V
Prints now available online at:
socialphotography.carriagetrade.org
Show opens: Tuesday, July 11, 6-9pm
Show runs: July 11- August 12
277 Grand St, 2nd Fl.
New York, NY 10002
First presented in 2011, carriage trade's Social Photography exhibitions have catalogued the rapid transformation of cell phone photography over the last several years. From a novelty medium existing between the (then) more important voice and text functions of mobile phones, to the engine behind the gargantuan image processing mills of Instagram and Facebook, cell phone camera images have become a ubiquitous presence in our lives.
While submissions come from a wide-array of people, some of this years' contributors  include Miguel Abreu, Diana Al Hadid, Hal Foster, Dan Graham, Wade Guyton, Simon Leung, Paul Laster, Sara Lucas, Asad Raza, Walter Robinson, James Siena, Julia Wachtel, and Thea Westreich. (Please see contributors list and details on purchasing photographs below).
Functioning as a benefit exhibition to help support upcoming programming at carriage trade, there is no particular theme guiding Social Photography V apart from how the cell phone camera is most often used. Both artists and non-artists email images from their phones to carriage trade which are then formatted, printed on 5" x 7" paper and sold online and in the gallery during the exhibition.
With many cell phones awash in a constant stream of social media imagery, the opportunity to pause and reflect on any given image is in short supply. Providing a physical alternative to the perpetually vanishing images on Instagram, Social Photography pictures "stay put", existing as a contemporary image archive of roughly 200 cell phone camera subjects and preoccupations as well as individual prints that can purchased and taken home.
Less a sanctioning of a new medium than a hybrid of a traditional exhibition format and the wider net of social media, Social Photography also functions as a means to sustain and expand carriage trade's community, which exists in the combined spheres of online experience and the irreplaceable physicality of the exhibition space itself.
Social Photography V contributors:
Miguel Abreu, Justin Adain, Peggy Ahwesh, Diana Al-Hadid, Adam Ames, Saul Anton, Michele Araujo, Michela Arfiero, Michael Ashkin, Perry Bard, Agnes Barley, Lisa Beck, Elyse Benenson, Teddi Benezra, Liz Berg, Julien Bismuth, Joianne Bittle, Aaron Bobrow, Suzanne Bocanegra, Richard Bosman, Leslie Brack, Paul Branca, William Eric Brown, Shiva Burgos, Luisa Caldwell, Matteo Callegari, Juanli Carrión, Antoine Catala, Annie Collinge, Olivier Compte, Jeri Coppola, Anne Couillaud, Jean-Pierre Criqui, Tai Cruz, Jodi Culkin, Paul D'Agostino, Jennifer Dalton, Lucky DeBellevue, Jared Deery, David Deutsch, David Diao, Chris Dorland, Satoru Eguchi, Joy Episalla, Barbara Ess, Hal Foster, Matt Freedman, Zipora Fried, Devin Friedrich, Julien Gardair, Joy Garnett, Ashley Garrett, Jonas Geduldig, Jeff Gibson, Olivia Gilmore, Kathleen Goncharov, Oscar Gracida, Dan Graham, Agnieszka Gratza, Tracy Grayson, Ethan Greenbaum, Marilyn Greenberg, Julio Grinblatt, Giorgio Guidi, Wade Guyton, Lisa Hein, David Helbich, Patrice Helmar, Perry Hoberman, Laura Hoffmann, Shirley Irons, Gina Jankowski, Susan Jennings, Jamie Jensen, Suzanne Joelson, Bill Jones, Ronald Jones, Werner Kaligofsky, Craig Kalpakjian, Dennis Kardon, Joseph Keckler, Paulina Kim, Hilary Kliros, Nicholas Knight, John Kramer, Fawn Krieger, Nitzan Krimsky, Christina Kruse, Alex Kwartler, Justen Ladda, Paul Laster, Simon Leung, Elissa Levy, Wenxiao Li, Miranda Lichtenstein, Judith Linhares, Simon Linke, Sarah Lucas, Stephen Maine, Lenore Malen, David Markus, Sean Meehan, Sarah Meister, Thomas Micchelli, Jenny Monick, Erik Moskowitz, Diane Nerwen, John Oakes, Neil O'Brian, John Opera, Saul Ostrow, Paul Pagk, Laura Parnes, Ester Partegas, Stephan Pascher, Gelah Penn, Katherine Pickard, Chloe Piene, Jeff Preiss, Eileen Quinlan, Lee Ranaldo, Asad Raza, Calvin Reid, Benjamin Rosenthal, Irina Rozovsky, Walter Robinson, Victoria Sambunaris, Keith Sanborn, Magda Sawon, Ken Saylor, Heidi Schlatter, Nadine Schmied, Michael Scott, Dennis Sears, Bob Seng, Anne Senstad, Trevor Shimizu, Raphaele Shirley, Carol Shymanski, James Siena, Susan Silas, Hayley Silverman, Adam Simon, Leah Singer, Olivia Smith, Claudia Sohrens, Tom Sperry, Steel Stillman, Richard Sullivan, Jichao Sun, David Terry, Tom Thayer, Austin Thomas, Taliesin Thomas, Cheyney Thompson, Yulia Topchiy, Amanda Trager, Pegi Vail, Ali Van, Philip Vanderhyden, Virginia Vergara, Julia Wachtel, Brett Wallace, Lindsay Walt, Dan Walworth, Lotte Walworth, Zwi Wasserstein, Barbara Weissberger, Thea Westreich, Pam Widener, Lila Williams, Scott Williams, David Winter, Brian Wood, Jessica Wynne, Mie Yim, H. Spencer Young, Jordana Zeldin, Xueer Zeng, Jiajia Zhang, Ying Zhang
About carriage trade:
Carriage trade is a NY-based non-profit art space that was founded in 2009 by artist/curator Peter Scott.Through presenting primarily group exhibitions, carriage trade functions not as a means to promote the careers of individual artists, but to provide contexts for their work that reveal its relevance to larger social and political conditions prevalent today. The gallery's exhibitions have attempted to highlight this relevance over the value of any given artist's work within the hierarchy of the art market.
RELATED: