Alumni News |
Aug, 2017
David Helbich – dotolim concert series 106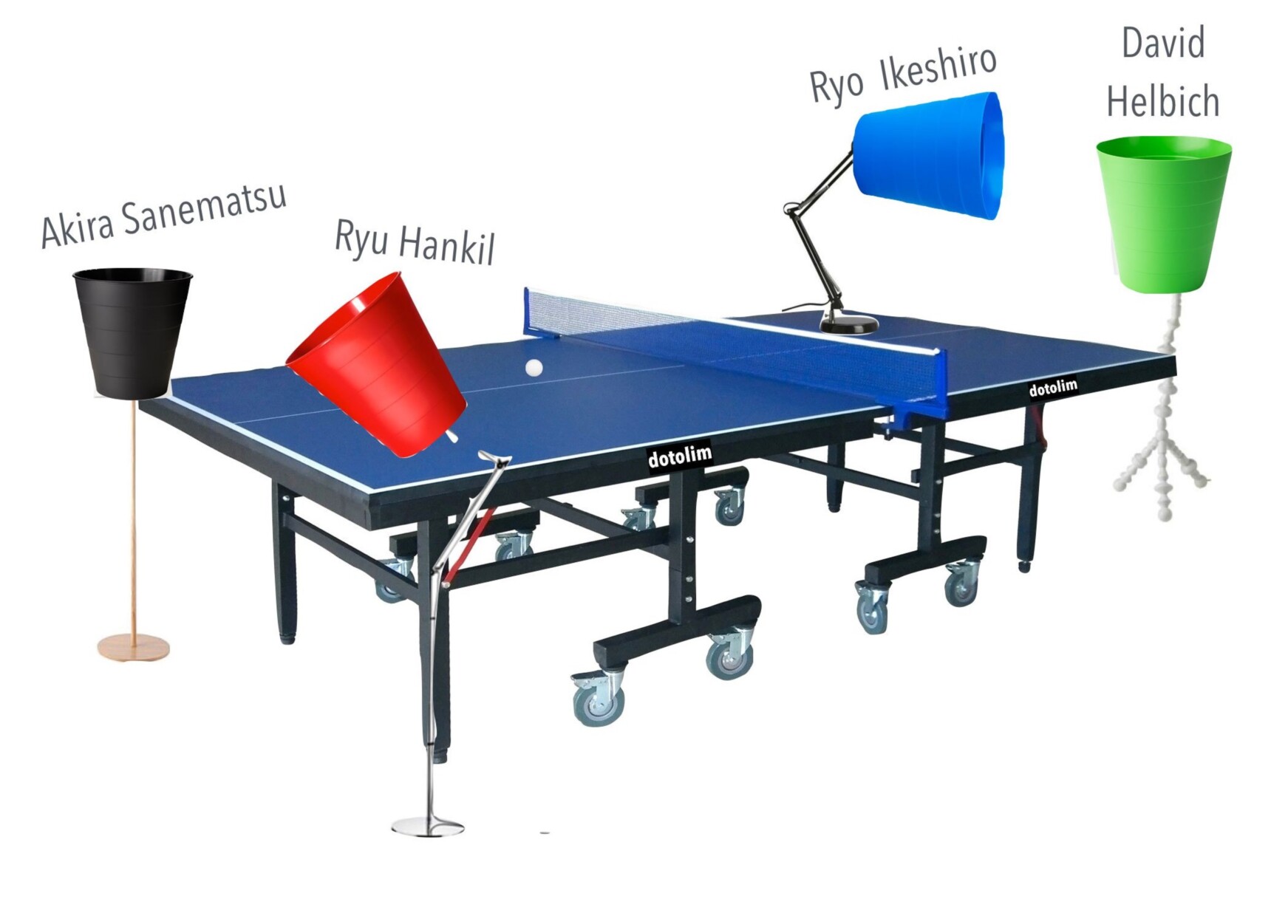 dotolim concert series_106
Akira Sanematsu
Ryo Ikeshiro
Ryu Hankil
David Helbich
1st SEPTEMBER 2017 FRIDAY
door open 7:30PM / start 8PM
at dotolim 닻올림, SangSu-dong, Seoul, Korea
admission
membership_10,000KRW
non-member_15,000KRW
no reservation / door ticket only
more information : http://www.dotolim.com/?p=6027 (only korean)
dotolim is the name of a small business occupying a small office space, established in 2006 in Seoul by Jin Sangtae. dotolim is a small space, with a capacity for only 30 people; this creates an intimate connection between performers and audience members. Jin Sangtae has presented concerts at dotolim nearly every month since then, about 100 concerts to date. The 'dotolim concert series' seeks to connect experimental / improvised music to all of the arts, and to new audiences.
= = = = = = = = = =
Akira Sanematu is experimental artist, sound performer. Acting as a video installation writer since the early 1990s. His works
exhibited at the some group exthibition. http://www.ntticc.or.jp/en/archive/works/horizontal-tone/ March 2017. he started an event called "Reading the MAP" every other month at Art Space Tetra. http://facebook.com/readingtheMAP
Ryo Ikeshiro is a UK-based Japanese artist whose practice deals with sound, media and computation. His works explore contemporary notions of otherness as manifested through technology and sound, and he is interested in the artistic potential of computational technology and algorithmic processes as well as the cultural and political dimension of computation and media. http://ryoikeshiro.com/
Ryu Hankil is a musician from Seoul, born in 1975. He is interested in finding an alternative musical structure possessed by abandoned objects like clockworks, typewriters and telephones. http://themanual.co.kr/
David Helbich (1973; Berlin/Bremen) has been living and working in Brussels since 2002. He studied composition in Amsterdam and Freiburg. His works take place on stages, on paper, online and in the public space. His trajectory moves between representative and interactive works, pieces, interventions, installations and images, between conceptual work and actions.
No Music – Earpieces - A performative rehearsal
No Music approaches listening as a performative act. The performance triggers musical experience without being actually music. No music, still for your ears.
= = = = = = = = = =
telephone_82-2-707-3118
email_ info@dotolim.com
twitter_@dotolim
Facebook http://facebook.com/dotolim
** EASY WAY to reach dotolim **
1. take a subway(metro)
2. reach to sang-su station anyway.
3. exit gate no.4
4. refer to google maps http://goo.gl/kWB5Dl
***** dotolim is very close to sang-su station. line no.6
RELATED: