Alumni News |
Nov, 2013
COUNTER/ACTS – Sandra Parker Nov 17, 2013 7 PM AUX Performance Space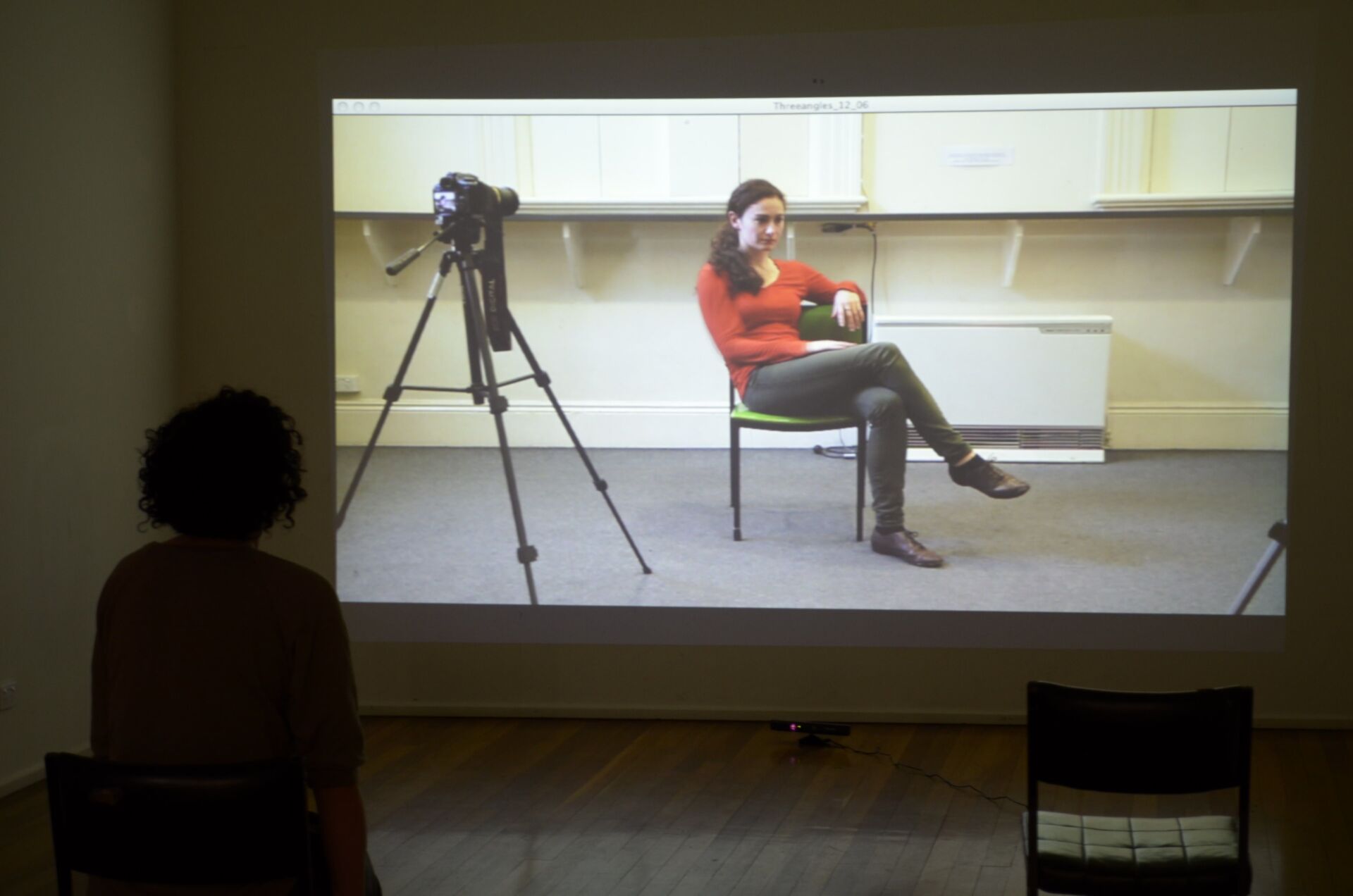 COUNTER/ACTS
Meg Foley and Sandra Parker
November 17, 2013 7PM
AUX Performance Space
Meg Foley

Lay of this Land (working title) is a solo performance derived from an improvisational practice which I began in 2010. In this practice, I attempt to choreograph and perform the transparency of performing.This is part of how it feels: I want to connect with you, to show you all of this; I want this to be worth it, and I want to enact my body on this space, enact my consciousness on my body. What if this is all I've got?

In that case, I want more. More bodies, more feeling, more dimensionality.

I am mapping experience from the inside, where mapping is the act of placing a system of thought and perception atop something that already has its own intricate series of relationships and organization. Transparency in this context aims to reveal the psychology of performance, to share, to ask what is it to be seen, and to recognize that you can't hold onto anything, especially one understanding of experience.

Meg Foley is a Philadelphia-based artist. Current projects include The 3:15 Project, in which she spontaneously makes a dance, wherever she is, at 3:15pm daily. The current round of the project began in October 2012 and continues presently. She is a 2012 PEW Fellow in the Arts, and she teaches art theory and composition at University of the Arts.

Sandra Parker

Exploring the nature of time as it is influenced by cinema and photography, and using these forms as tools for abstraction,Three Frames shapes and manipulates perception, exploring how the body occupies choreographed time and duration in the 'here and now', yet carries the possibility of a trajectory that moves beyond the present moment. 'This is a world of quiet intensities and silent behaviours, a place where feelings originate. Parker allows for these alternative depths, she seeks them out. Although not part of the everyday, they are its alter ego, the other side of familiarity.'   Real Time, Australia

Live performance by Benjamin Asriel with sound composition and design by David Franzke, with video performance by Benjamin Asriel and Tanya Voges.

Sandra Parker is currently an artist-in-residence at Residency Unlimited in Brooklyn, NY via Australia. Her residency is made possible by an Australia Council for the Arts Dance Board Fellowship. The Fellowship is given to one mid-career artist per year to pursue new creative research and experimentation.

Joanna Groom and iele paloumpis performing in

Subject Worthy: The Wounded Body in Performance

at the AUX Performance SpaceNovember 3, 2013. Image credit: Sharon Koelblinger.
Counter/Acts, highlights performance as a dynamic exchange between artists. Bringing together artists working in multiple disciplines, cities and communities, the series facilitates emergent ideas and forms of performance - created by AUX Curatorial Fellow, Marissa Perel for the Fall 2013 Season.
Copyright © 2013 Marissa Perel, All rights reserved.
Our mailing address is:
The AUX Performance Space at Vox Populi gallery
319 N. 11 St. 3rd Floor
Philadelphia, PA 19107
voxpopuligallery.org/aux
RELATED: