Alumni News |
Jul, 2019
Carolina Paz: Red Hook Art Project Exhibition Opening at Compère Collective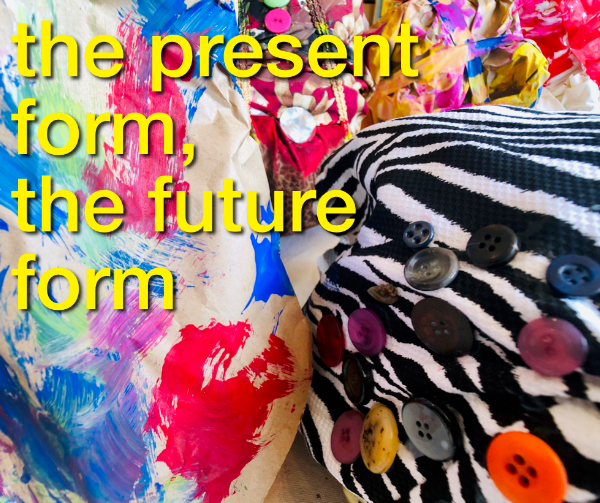 Opening: July 19, 2019
Time: 6-9pm
Exhibition dates: 6/19 - 7/20
Location: Realty Collective / Compère Collective Gallery, 351 Van Brunt, Brooklyn, NY
The present form, the future form exhibition, is a result of a creative collective effort, proposed by the artist Carolina Paz to the members of RHAP (Red Hook Art Project). Through a series of art practice workshops, nine students whose age is 6 to 18, participated in creating sculptural forms that tried to translate their perceptions, feelings, imaginary, and desires related to their present and futures lives.
Working in an assembly line process where using discarded materials, the group built the forms, covered it with different fabrics, paste and tied the whole thing and some we painted in the end. One by one. The result: singular characters, individuals that populate the gallery space, each with its own name.
Founded in 2009, Red Hook Art Project (RHAP) is a non-profit organization that provides free visual art, music, academic, and stress management instruction to children and youth who live in and around Red Hook, Brooklyn. Operating out of a storefront in the heart of Red Hook, RHAP organizes our community of twenty volunteers—artists, musicians, writers, doctors, and other practitioners—to teach and mentor our students on a weekly basis. Our classes are intentionally small, and we strive to give each student individual attention during each class. Our pedagogical approach is rooted in responding to our student's interests and needs with special attention to activities that build self-confidence and problem-solving skills. We see our program as a fun, enriching, and supportive supplement to the academic curriculum of the school.
Participants:
Brimaldi, Shyla, Abigail, Scarlett, Ziannah, Zahara, Jeyline, Malin, Osmary, Tiffiney, and Carolina
......................
Realty Collective's mission is to nurture and host diverse artistic practice and thoughtful dialogue; understanding that art should be used as a catalyst for critical thinking. Realty Collective places great significance on the human interaction and connection that art makes possible, and see our role not just as host but also as an active connector. Similarly, it values the integrity of the artistic process and the link that personal expression has to a broader understanding and respect of social contexts. Founded by Victoria Alexander, Realty Collective is a boutique real estate firm in Brooklyn that celebrates the borough's rich history, architecture, culture, and people. Located in the culturally and artistically rich neighborhood of Red Hook Brooklyn, the Realty Collective has hosted a diverse set of exhibitions, events, and artists since opening its doors in 2012.
RELATED: